Best authentic local food restaurants
The Nicoya Península is known as one of the only five Blue Zones in the whole world. A Blue Zone is a region where people commonly live past the age of 100 years. One of their secrets is a healthy diet, full of fresh locally produced fruits and vegetables with lots of corn, rice and beans. These are some of the best places to go if you want to try authentic local food.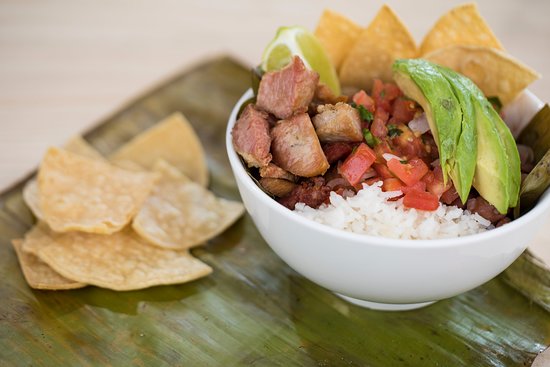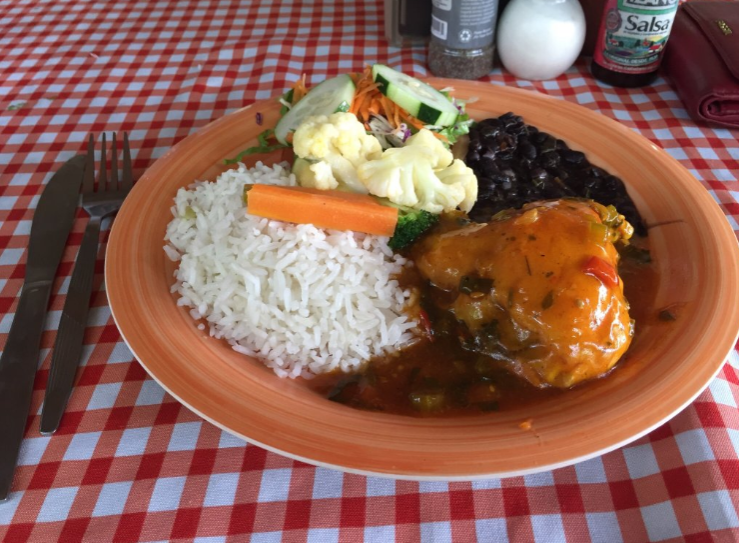 Rosi's Soda Tica
Conveniently located both in Downtown Guiones and North Guiones, there's no excuse to miss it. Open for breakfast and lunch with delicious food, big plates and good prices, what else can you ask? Try the popular casado, a Costa Rican dish made from rice, beans, veggies, plantain, salad and a protein like fish or chicken. They also have a tasty "chile" made with jalapeño and cilantro, just ask for it. On busy hours the food can take some time, but there's a reason why it's one of the favorite restaurants for many in Nosara.
8am-3pm.
(+506) 2682 0728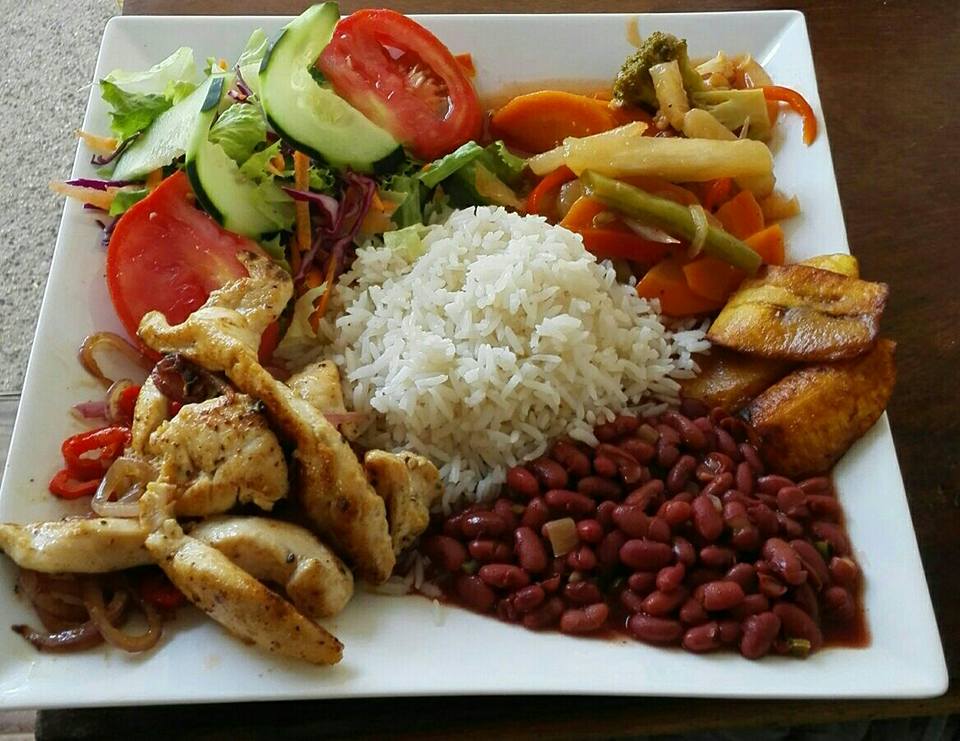 Soda La Barra
Located inside Gabi's in North Guiones, Soda La Barra is a great option if you want to have a true Costa Rican dish without leaving Guiones. Run entirely by women, their food has a distinctive homemade flavor that you can't miss. Gallo Pinto, casado, rice with shrimps, ceviche, chifrijo, seafood soup, fresh tropical fruits, are just some of the typical dishes you'll find in La Barra. And they have vegetarian options too.
8am-3pm.
(+506) 8884 2425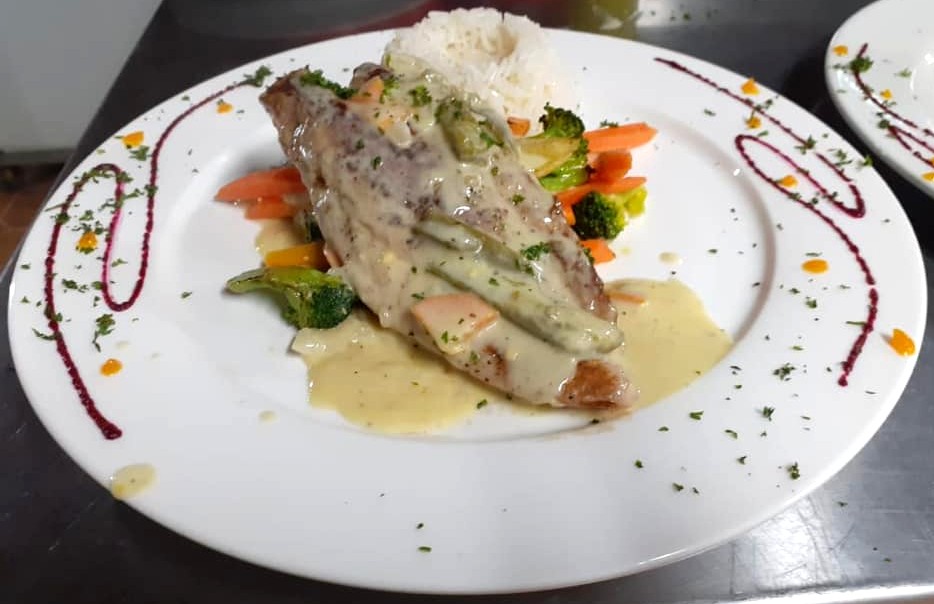 Rancho Tico
North Guiones.
If you ask anyone where to eat in Nosara town, they'll say: Rancho Tico. This popular restaurant is located close to Super Nosara. The place is really big with rustic wooden furniture and the food is consistently good. The menu is varied and has something for everyone, casados, ceviche, pasta with seafood, rice with chicken, salads, beef and more. Some days they have pizza nights, made in a brick wood oven. Although it's a familiar restaurant, there's also a full bar and it's a common spot for locals to watch football matches.
10am-10pm.
(+506) 2682 0006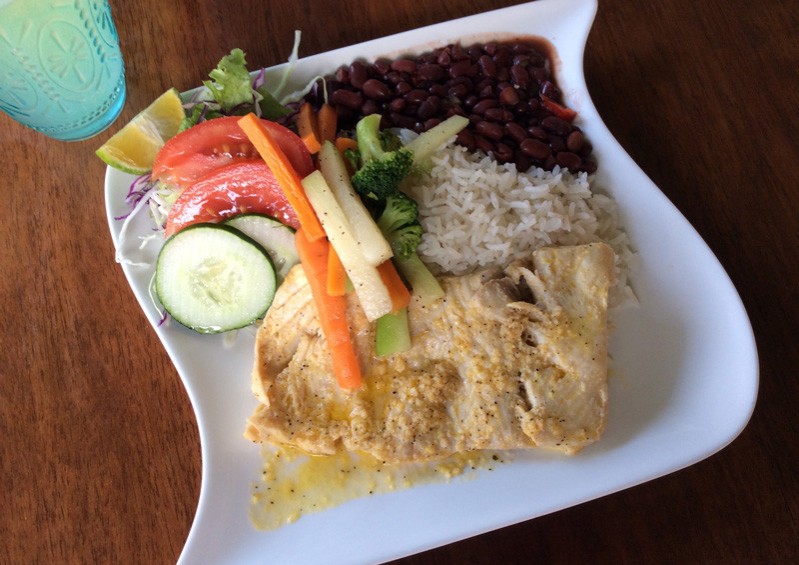 Soda Vanesa
Soda Vanessa is one of the best places for an authentic meal if you're in Nosara town. They're open all day and have an all day breakfast menu if you want to try the typical Costa Rican breakfast called Gallo Pinto. It is a mix of rice and beans with a choice of your preference of corn tortillas, eggs, cheese, plantains, sausage and even meat. Their menu includes many dishes, like fresh fruits, huevos rancheros, casados, rice with chicken or shrimp. The restaurant is open, with wood furniture that gives it a rustic Costa Rican style.
6am-8pm.
(+506) 8863-4841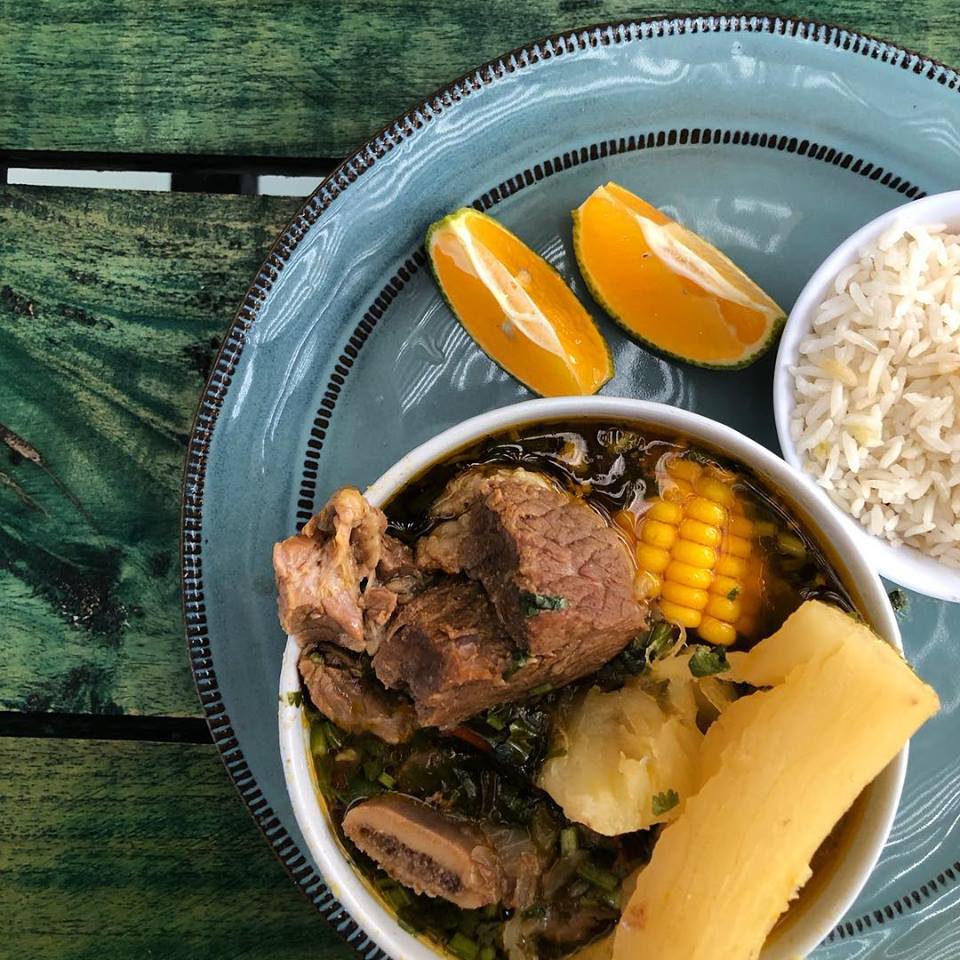 Almendros Cantina
Recently renovated, Almendros has always been a popular spot in Esperanza, close to Guiones beach. Open for lunch, dinner and whenever you want to take a break from the heat with a cold beer. They have local, imported and craft beers, and other drinks like mojitos or fresh fruits. Try the chifrijo, a typical dish made with rice, beans, fried pork meat and pico de gallo. They also have casados, ceviche, nachos, rice with shrimp, fish fingers, chicken wings and other tasty options. Don't forget to have a chiliguaro, the most popular Costa Rican shot with guaro, tabasco, lemon and tomato juice.
12pm-10pm, closed Tuesdays.
(+506) 4700 3937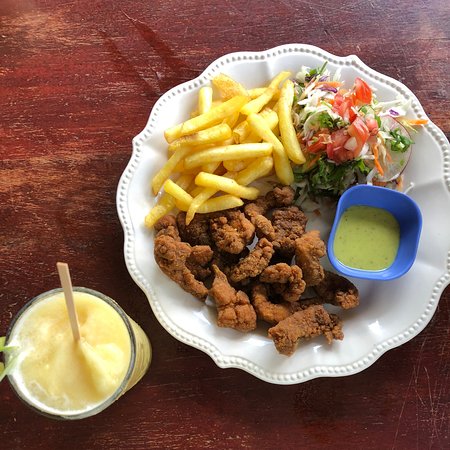 Toñito's Bar
If you are looking for a true Costa Rican meal with fair prices in Playa Pelada, then Toñito's is you place. Half of the restaurant is open air, perfect to enjoy the summer sun and starry nights. Run by a local family, the staff is friendly and attentive. Their menu includes ceviche, shrimp with fries, fish tacos, pork ribs, whole fish, patacones, rice with chicken, among others. Try their drinks like the habanero margarita or chiliguaro.
11am-2am.
(+506) 6360 0976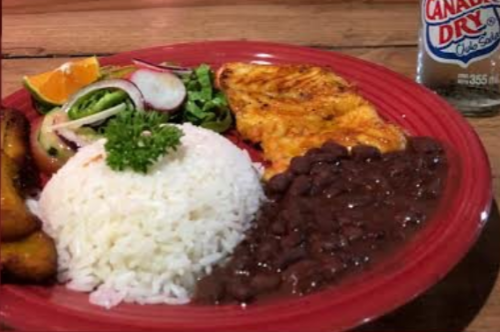 Pilo's
A favourite among locals, Pilo's is known for it's delicious typical coastal food. The fish and seafood are fished by Pilo himself. So you can be sure the food is always fresh and doesn't cause a harmful impact on the environment. Located right on the beach, you can enjoy the view with a beer and taste one of the typical "bocas" (small dishes to eat while you have a drink). The food is served by Pilo and his family, locals from Garza. Don't leave without trying the whole fish or the ceviche.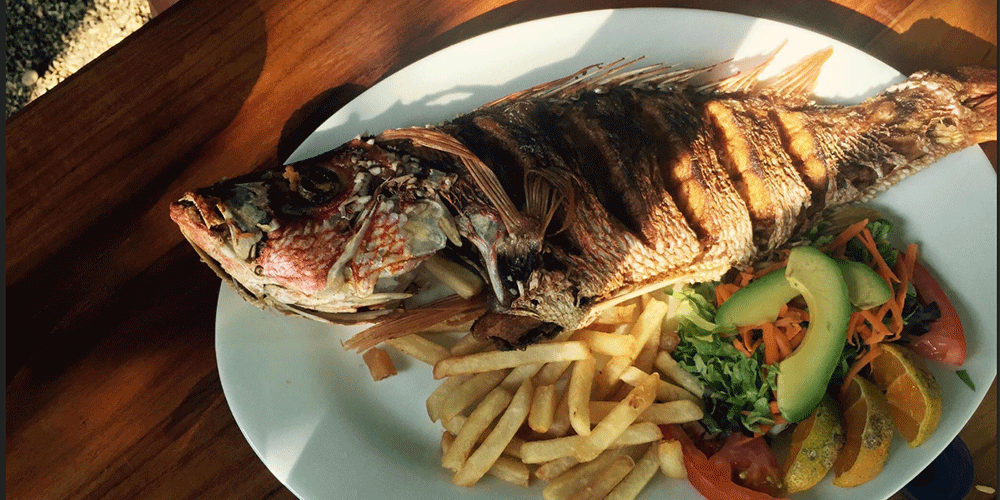 Olga's
Imagine having a beer while looking at the ocean in beautiful Playa Pelada. Well, Olga's is right on the beach so you can drink and eat enjoying ocean breeze and the best view. This bar and restaurant is perfect to enjoy the Costa Rican food and its lifestyle, as they have karaoke and latin dance nights. They always have fresh fish that you can try in ceviche, fish soup with coconut milk, whole fried fish, rice with shrimp, seafood pasta, and more. There's also other meat and vegetarian dishes.
11am-10pm.
(+506) 6131 6215