World Dog Day has arrived! A special day to honor and celebrate those loyal furry companions who brighten our lives with their unconditional love. If you're one of the fortunate residents of Nosara sharing your home with a canine friend, this article is for you. Today, we want to focus on providing the best care for our beloved canine companions, especially in a coastal environment like ours.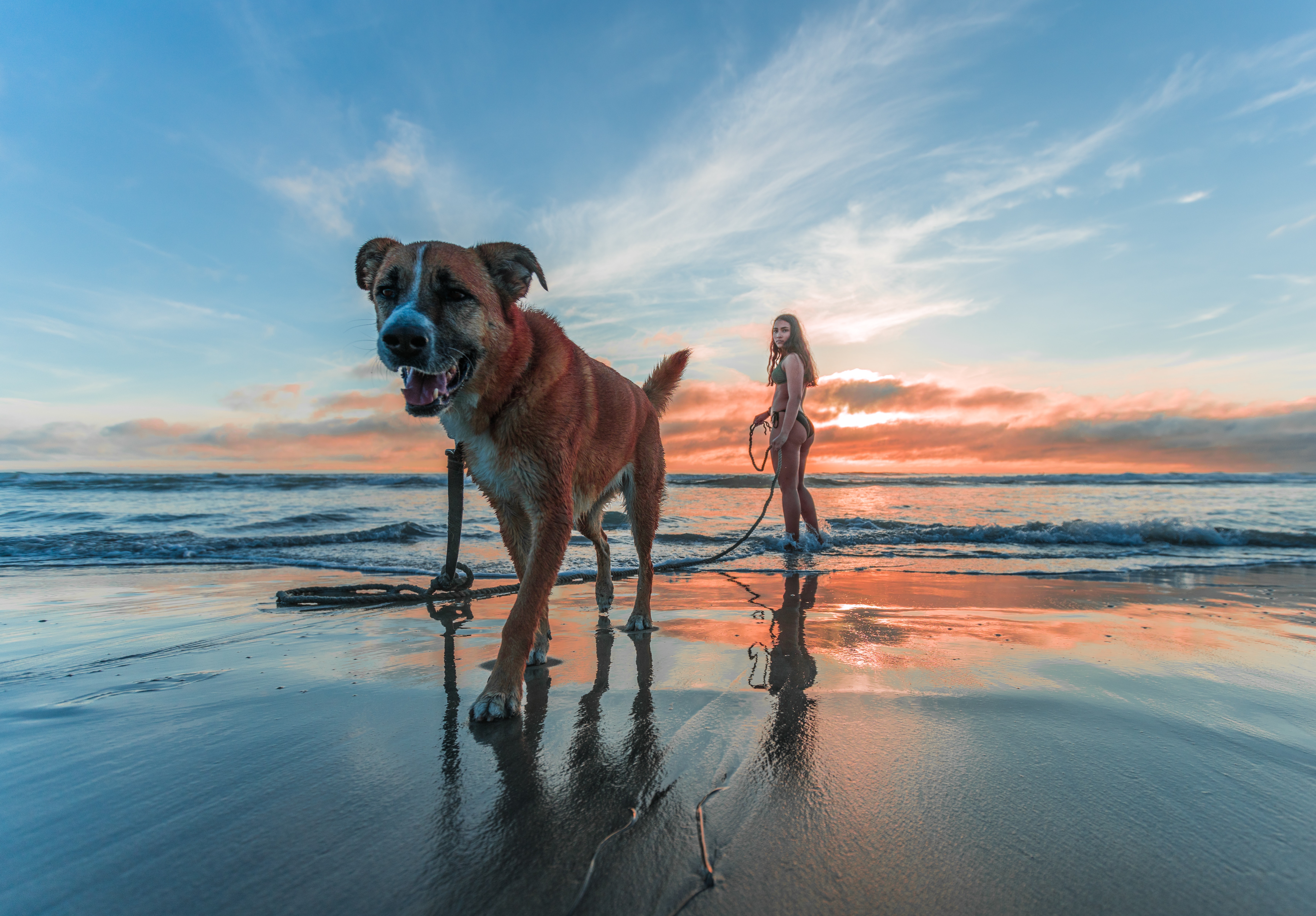 A Healthy Life by the Sea
Playa Nosara is a tropical paradise, and living here has many advantages for both humans and our furry friends. However, it also comes with its challenges when it comes to pet care. Living near the ocean requires extra attention to the health and well-being of our dogs. Here are some important guidelines to ensure our pets enjoy a healthy life by the waves:
Constant Hydration: The warm and humid climate of Nosara can be exhausting for our dogs, so always ensure they have access to fresh and clean water. Carry a water bottle and collapsible bowl during beach walks to keep them hydrated.
Sun Protection: Just like humans, dogs can suffer from sunburns. Dogs with light fur or sensitive skin are especially vulnerable. Before heading to the beach, apply pet-specific sunscreen to their exposed areas, such as ears, nose, and belly.
Shelter and Rest: The daytime heat can be overwhelming for our furry companions. During the hottest hours, seek shaded areas or consider bringing an umbrella or beach tent to provide them with shelter. It's also crucial to ensure they have a comfortable and cool resting place at home.
Post-Bathing Clean-up: Beach walks are a delight for our dogs, but sand and saltwater can be irritating to their skin and coat. After each beach session, rinse them with fresh water to remove any residues and, if needed, use a gentle pet shampoo.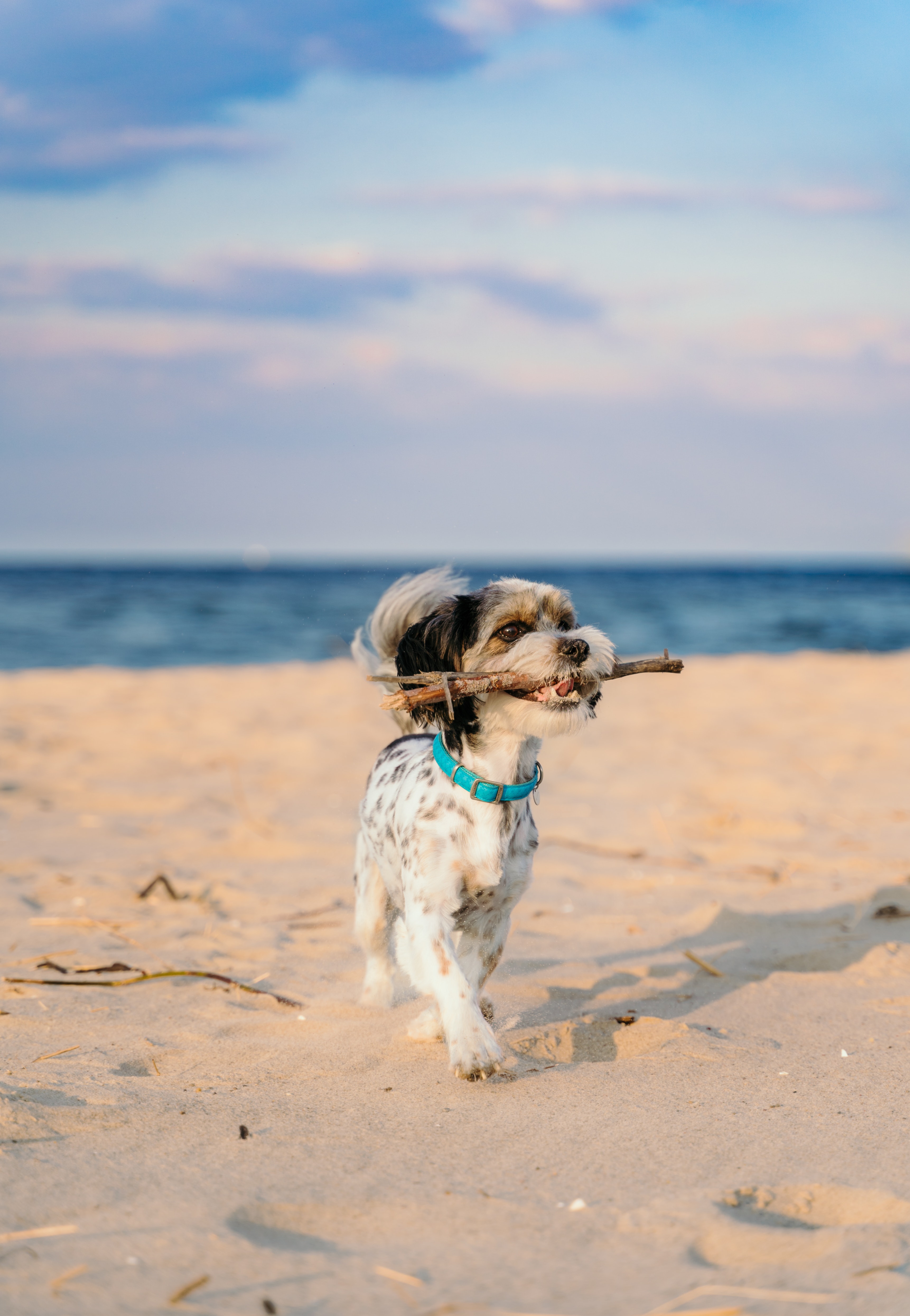 Parasite Control: The warm and humid climate can favor the proliferation of parasites. Keep their flea, tick, and other parasite treatments up to date to protect them from potential infestations.
Exercise and Entertainment: Nosara offers a perfect setting for outdoor activities with our pets. Take advantage of long walks on the beach, play fetch by the shore, or even try safe water activities for dogs, such as swimming or surfing together. Exercise and mental enrichment are essential to keeping them happy and healthy.
Respect Wildlife: Nosara is also a natural habitat for various wildlife species. It's essential to keep our dogs under control and prevent them from bothering or chasing local animals like sea turtles or coastal birds. Respecting the biodiversity of our beach is everyone's responsibility.
Remember that the beach in Nosara Biological Reserve is a turtle nesting area, so it is not advisable to take your pet through that zone, in order to protect this beautiful species
On World Dog Day, let's remember the importance of caring for our canine companions, especially if we live in such a special environment as  Nosara. Providing them with proper care, ensuring their comfort, and showering them with unconditional love are the keys to ensuring a healthy and happy life by our side. Let's use this special day to celebrate our loyal friends and commit to offering them the best possible care in this beautiful coastal haven we call home. Happy World Dog Day to all residents of Nosara and their adorable furry friends!