Hidden gems you should visit
Sometimes to find the best places you have to look more than what's in plain sight. Here's a list of hidden gems in Nosara you don't want to miss.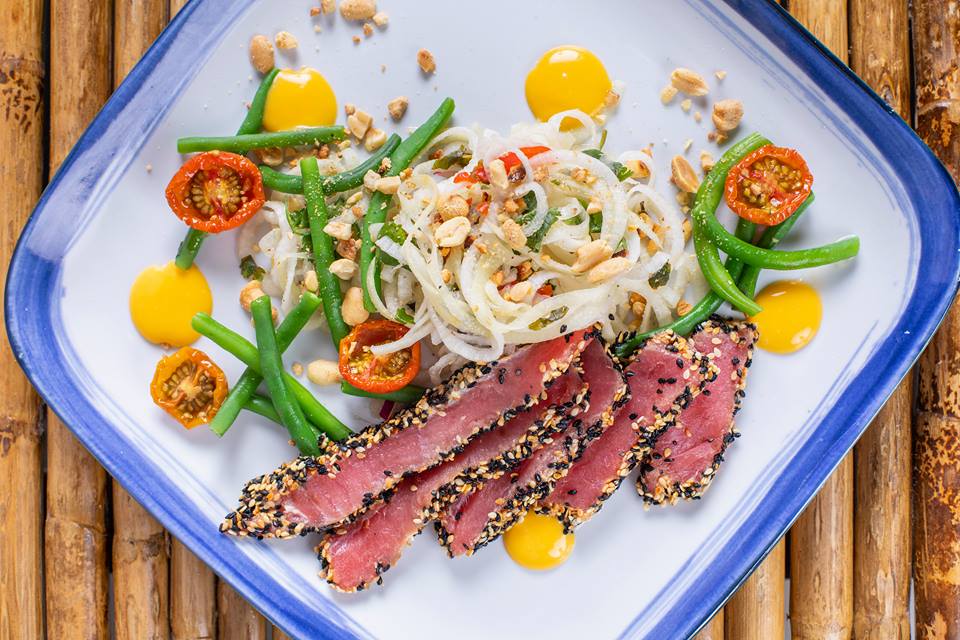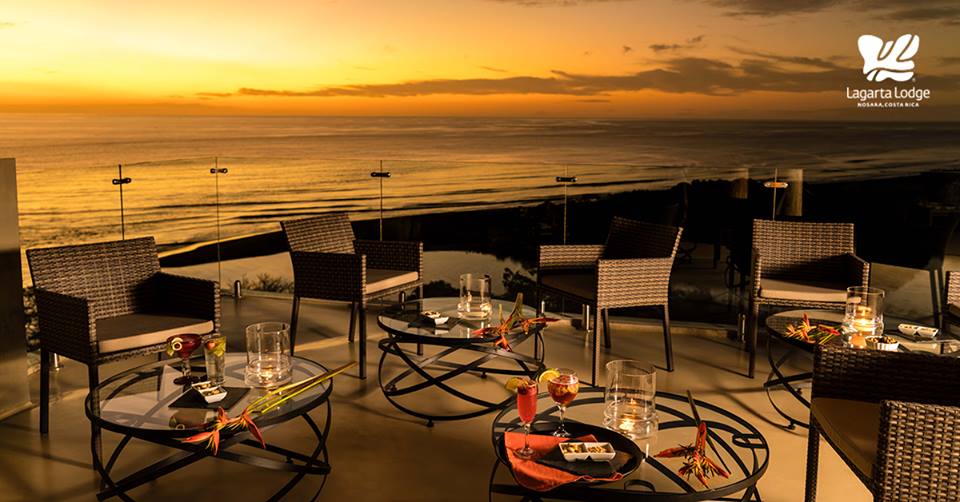 Lagarta Lodge
Boca de Nosara
If you're in Nosara you absolutely need to visit Lagarta Lodge for sunset. The view is simply breathtaking and you can see where the river, Boca de Nosara, and the beach meet.They have a partially open air lounge where you can sit and have a drink and an open air terrace at the restaurant. We recommend to make a reservation if you want to sit at their lounge or terrace because people love it. And if you're feeling romantic, you can even dine at their private wine cellar.
From 7am to 9pm.
(+506) 2682 0035
El Manglar
Downtown Guiones
Maritza Sánchez and Alicia Matamoros are the two women entrepreneurs that run El Manglar. They are nosareñas who have worked very hard in restaurant kitchens until they had the chance to manage their own restaurant. Since it's located inside Olas Verdes Hotel and not on the main road it's easy to miss it, but you shouldn't. El Manglar offers appetizing dishes in a gourmet presentation with organic local ingredients, like the tempura coconut shrimp or the salad with passion fruit dressing. The service is great and the open restaurant is surrounded by the jungle of the Guiones beach refuge.
From 7am to 9pm.
(+506) 2682 1133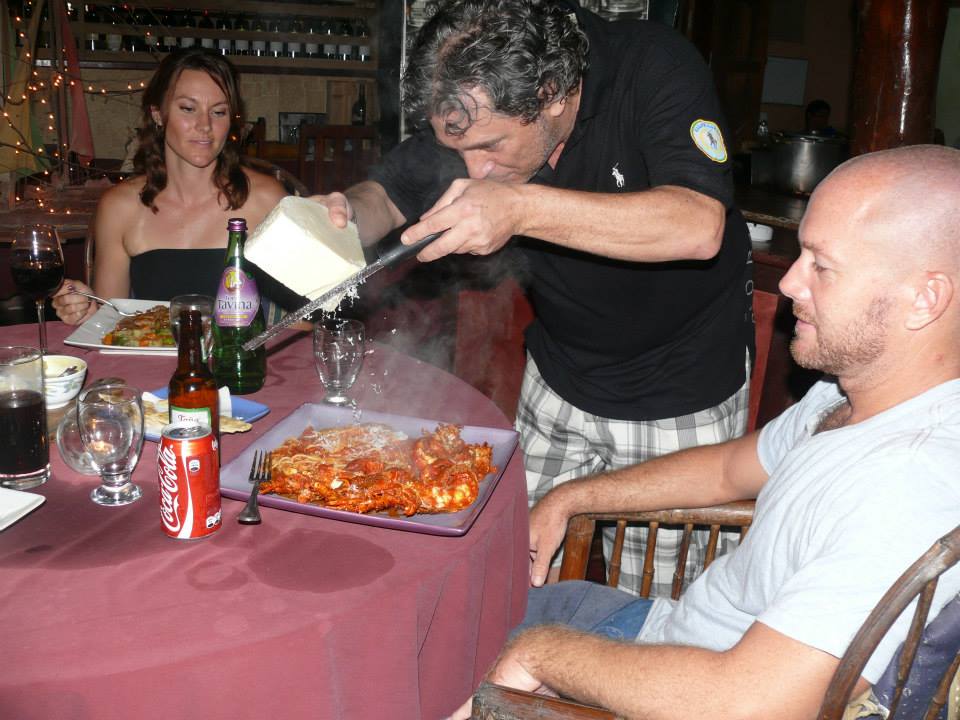 La Dolce Vita
Esperanza
In the town of Esperanza, not far from Guiones, you'll find one of the best italian restaurants in the area. It has a very unique vibe, decorated with images of the classic italian actress Anita Ekberg, from film La Dolce Vita, and surrounded by Nosara's jungle. The food is unique too, all the menu is full of flavour and freshness, but pasta is their specialty. If you love wine, they have a good selection of italian wines. While you're eating, it's common that the chef comes to your table to grate some quality cheese and at the end of the meal you have a courtesy limoncello. A true italian experience in the middle of the jungle.
From 6pm to 9pm
(+506) 2682 0107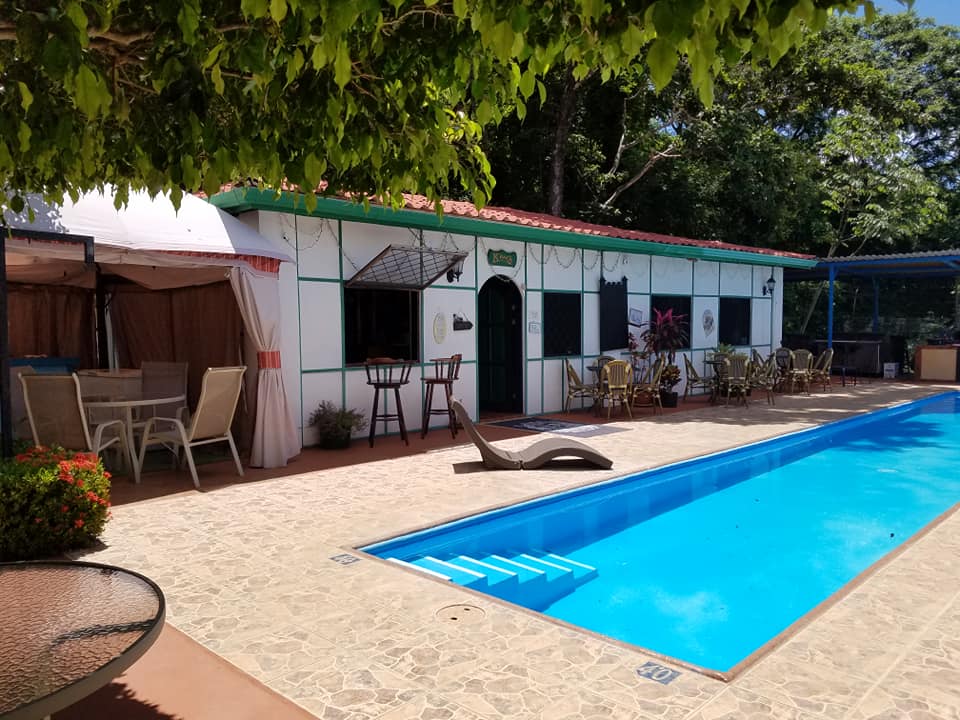 K-Rae's Black Sheep Pub
Finca Cielo
An authentic Irish pub located on a remote mountainside 15 minutes from Guiones beach. K-Rae's Black Sheep has one of the most unbelievable views in all Nosara. You can enjoy the mountain as well as the ocean and it's surrounded by wildlife so you're likely to spot some monkeys and beautiful birds. If if's a hot day you can use their big pool and have a drink in the garden. The bar has a unique style, you feel like you're in Ireland all of the sudden. And of course, the food is amazing. A fish basket with the catch of the day, a pulled pork sandwich or a black bean burger are some examples, they have something for everyone.
From 11am to 7pm, Wednesday to Sunday
(+506) 2682 0107