Hotels with the Best View in Nosara
Dreaming of having a drink while enjoying the best sunset from your room? Dream no more, we present you the best ocean view hotels in Nosara to make the best experience of your trip to Costa Rica. These hotels are located in the mountains or hilltops which gives you the best panoramic views.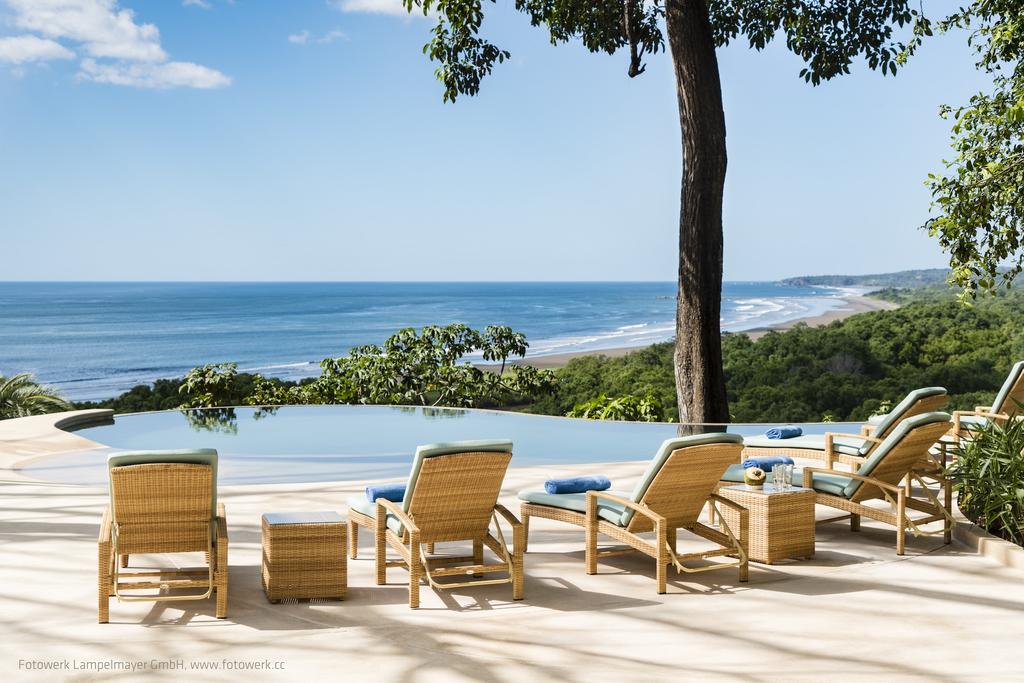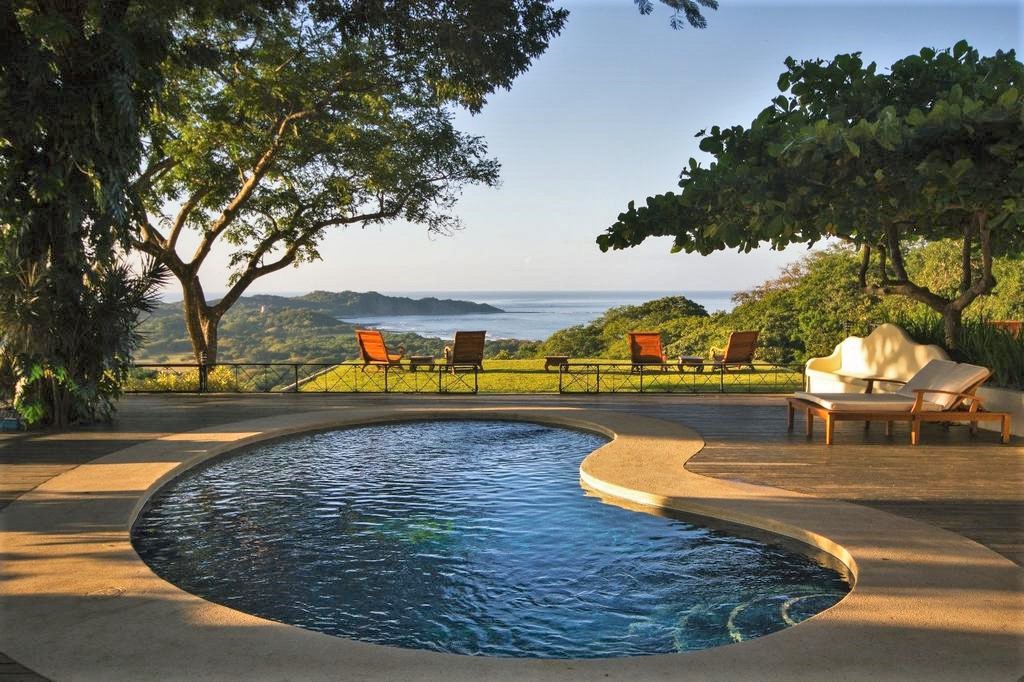 Tierra Magnifica
This luxurious mountain top hotel has one of the most impressive views of the ocean and jungle. Along with its exceptional hospitality makes it your best bet if you're looking for tranquility and comfort. Every room has an ocean view and a small patio, and there's a terrace next to the pool where you can enjoy looking at the jungle and waves, and meet other travelers. A private nature trail leads to a refreshing waterfall surrounded by a lush forest, and if you want to go to the beach or do other activities, they have a courtesy daytime guest shuttle. It's a popular place to host weddings and events, officiating from casual beach weddings to grand scale formal weddings up to 150 guests.
Tierra Magnifica has 9 luxurious rooms with balconies and handcrafted furnishings. There's a restaurant, complimentary laundry service, beach umbrellas, chairs and coolers for your days at the beach, one free yoga class per guest, made to order breakfast, complimentary afternoon appetizers, a yoga studio, spa services and concierge. Airport shuttle is provided.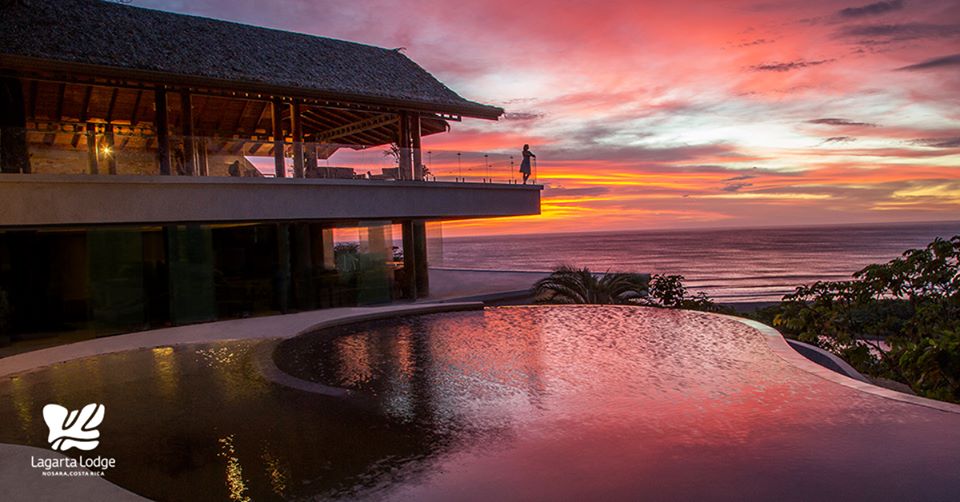 Lagarta Lodge
Located in the hills within 5 minutes drive to the beach, Lagarta Lodge offers a stunning view of the mangroves and the River Nosara flowing into the ocean. Just below the hotel, they have their own Biological Reserve, allowing guests to enjoy the wildlife at its best. This eco-lodge has been awarded with the prestigious Certificate for Sustainable Tourism (CST) for sustainability and social responsibility. The restaurant and guest-exclusive lounge area is the best to enjoy the astonishing sunsets of the Pacific.
All their comfortable and artsy suites have a veranda where you can enjoy the jungle and ocean view. And to enjoy your vacation to the maximum, they have a terrace, two infinity pools, a jacuzzi, a spa, a wine cellar, a yoga studio, a gift shop, an art gallery and a tower mirador.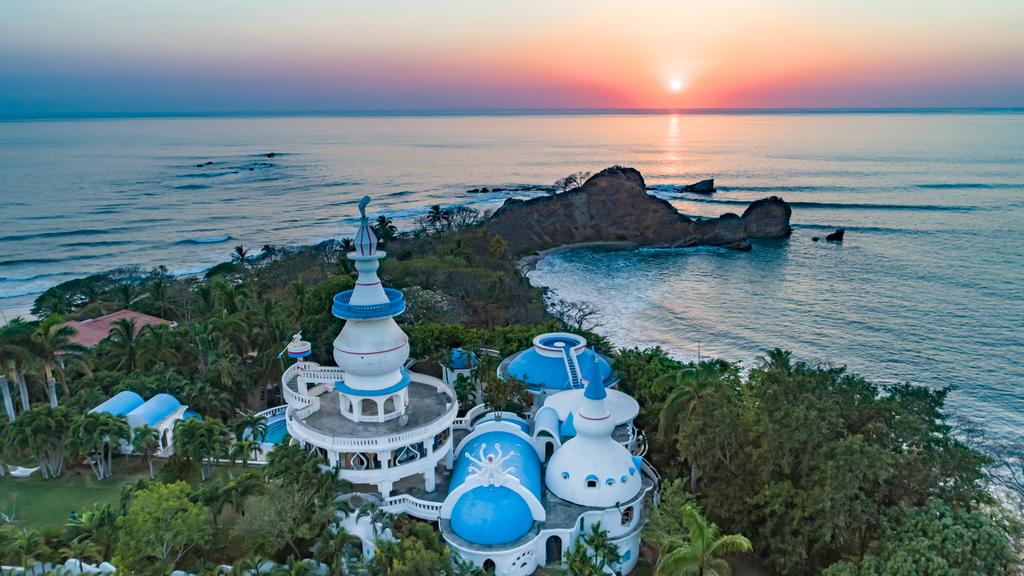 Nosara Beach Hotel
If you're looking for both and incredible view and proximity to the beach, then Nosara Beach Hotel is just for you. It is conveniently located in a small hill between the beautiful beaches of Guiones and Pelada, so you get a great view of both. And you can get to any of them at just a few steps. Nosara Beach Hotel has been a landmark in Nosara since 1977 for its recognizable whimsical design.
They have a swimming pool, a terrace, a garden, a gift shop, concierge services, a big communal kitchen, a spacious TV room and foosball. The bar and restaurant inside the hotel offer breakfast, lunch and a great ocean view. The rooms are decorated with an authentic style and some have balconies to enjoy the ocean sounds and breeze.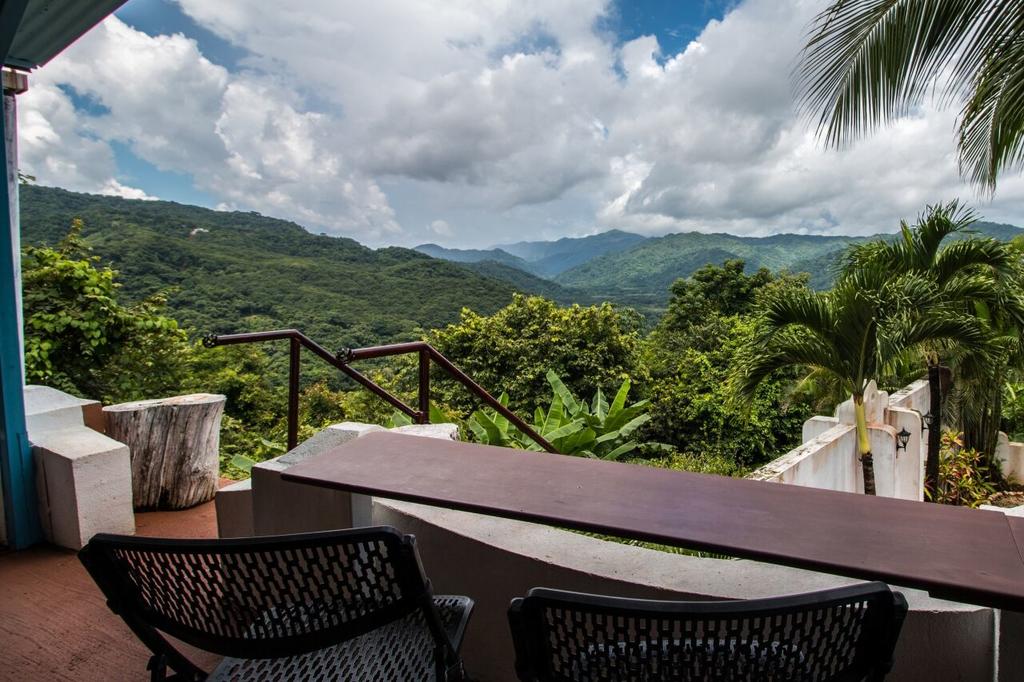 K-Rae's Irish Pub and Inn
K-Rae's Irish Pub and Inn is a family run resort in the remote mountains of Nosara with view of the verdant Costa Rican jungle. Located only 3 miles to the beaches and shops of Pelada and Guiones and Nosara Town, here you can have the best experience of wildlife and profound peace. Because of its location you can see animals that are not easy to spot near the beach where most other hotels are.
They have 3 homey cabinas with small kitchenette. There's a covered beer garden and an authentic Irish Pub in the lush grounds, excellent to have a craft beer or a smoothie and refresh with the ocean breeze. The pub has a full menu and breakfast is included in your stay. A 50′ lap pool is available to guests too.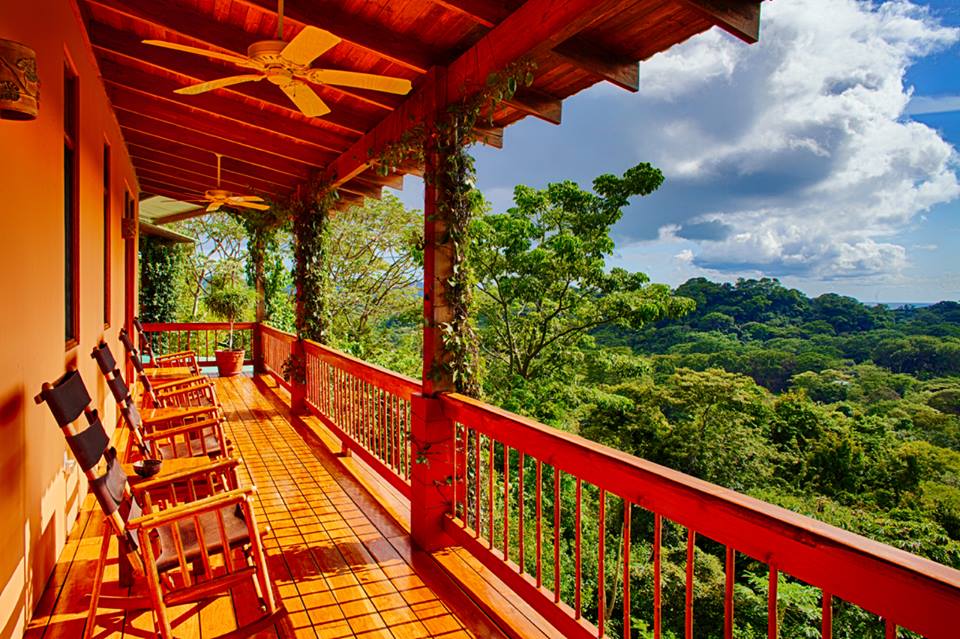 Costa Rica Yoga Spa
Immersed in the jungle, Costa Rica Yoga Spa has one of the best views in the area. More than a hotel, it is a boutique resort and retreat center it overlooks the ocean and treetops of Ostional Wildlife Refuge, where turtles hatch. Enjoying the ocean breeze and incredible views certainly helps in the journey to renewal and tranquility. A 3 day minimum stay is needed and each guest gets usage of the yoga studio, one daily yoga class, one daily trip to the beach, and all 3 vegetarian and organic meals, locally sourced their own permaculture garden. They constantly hold wellness retreats.
There's a pool, spa services, hiking trails, outdoor fireplace. A fan, desk, and shared bathroom with free toiletries are included with each dorm-style room. A balcony with a sea view and a private bathroom are featured with each suite.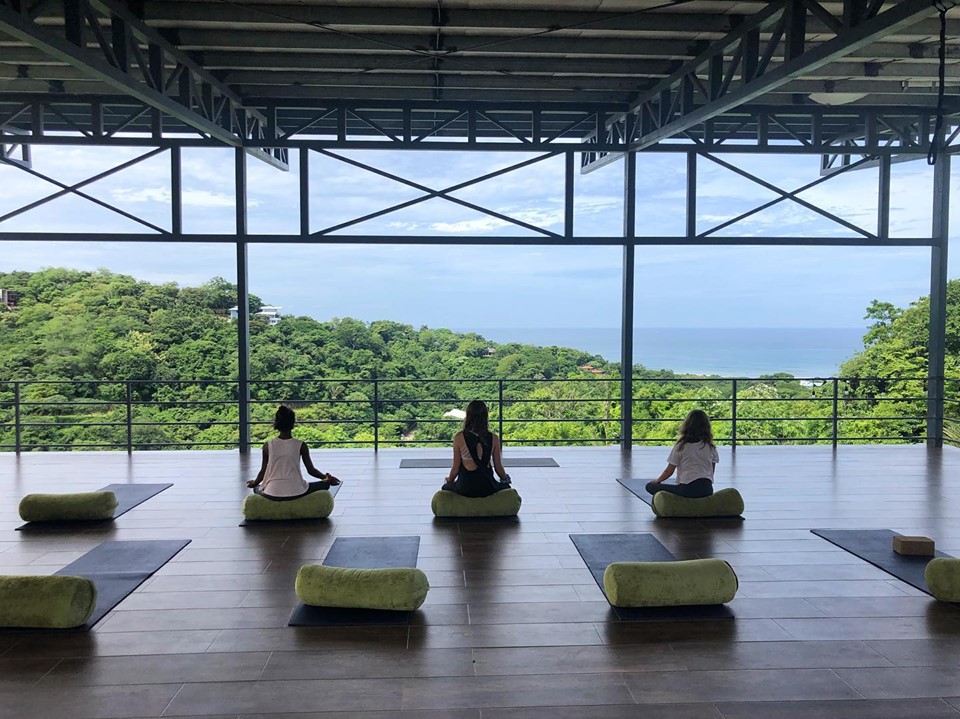 Vivo
This new hotel with a tropical modern design has the perfect yoga deck, with a 360 view of the ocean and luxuriant mountains. Vivo is a 10 minute drive to the beach, easy to get on tuk tuk (local taxis) or car. They have jungle trails if you want to take a walk and enjoy the wildlife. The yoga studio has group classes, private yoga and reiki classes available, and the guests get use to the deck. They can hosts retreats as well.
There are 7 rooms, some with ocean or jungle view, hammocks, and mini fridge. 3 of their rooms don't have wi fi, in case you're looking for a real peaceful vacation. They have a juice bar, a restaurant with locally sourced organic ingredients and complementary tico breakfast, and massages at request.