Best 5 hotels steps from the beach
Nosara is known around the world for their exceptionally beautiful beaches encompassed by the jungle. Thanks to all the beaches being part of Ostional Wildlife Refuge they've been preserved and there are no constructions on the beach itself. However there are some hotels with their own a jungle paths to the beach.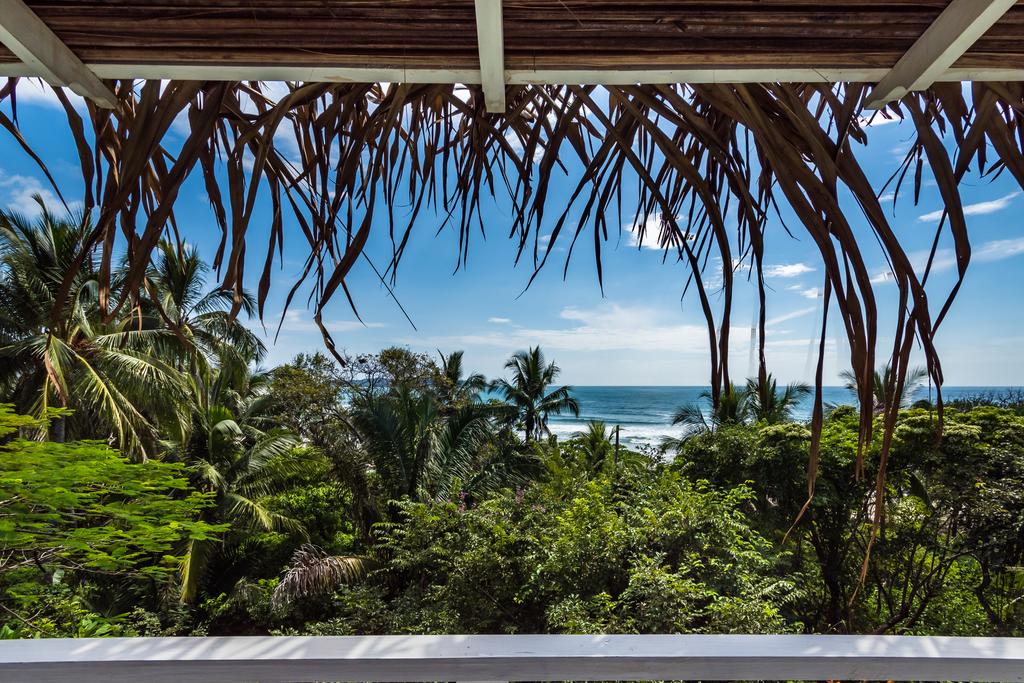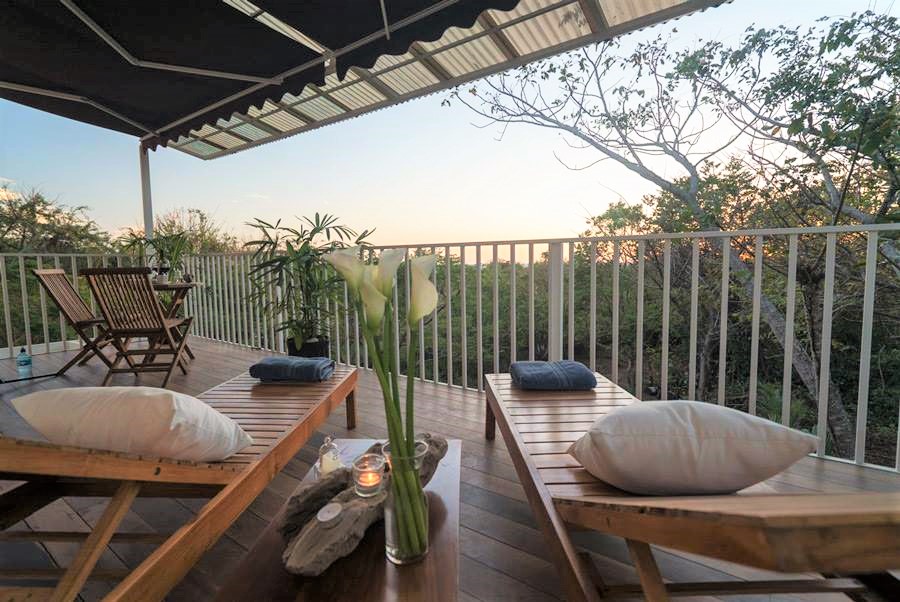 Moana Surf Resort
Moana is a beachfront surf resort with a fresh and cozy style. They have a jungle path that'll get you to the beach in a couple of minutes and some of their rooms have view to the ocean. White walls with carefully designed wooden furniture and a lush garden, everything designed for your comfort, all you need to do is enjoy and relax. And, it is located within walking distance to most of the restaurants and shops.
They offer a delicious buffet style breakfast with many fresh and healthy options and airport shuttle. There's an open shared lounge, an outdoor pool, a yoga deck, and for a fee you can have massages and or surf lessons. Every room has a television, a kitchenette, and local organic toiletries formulated specially for Moana.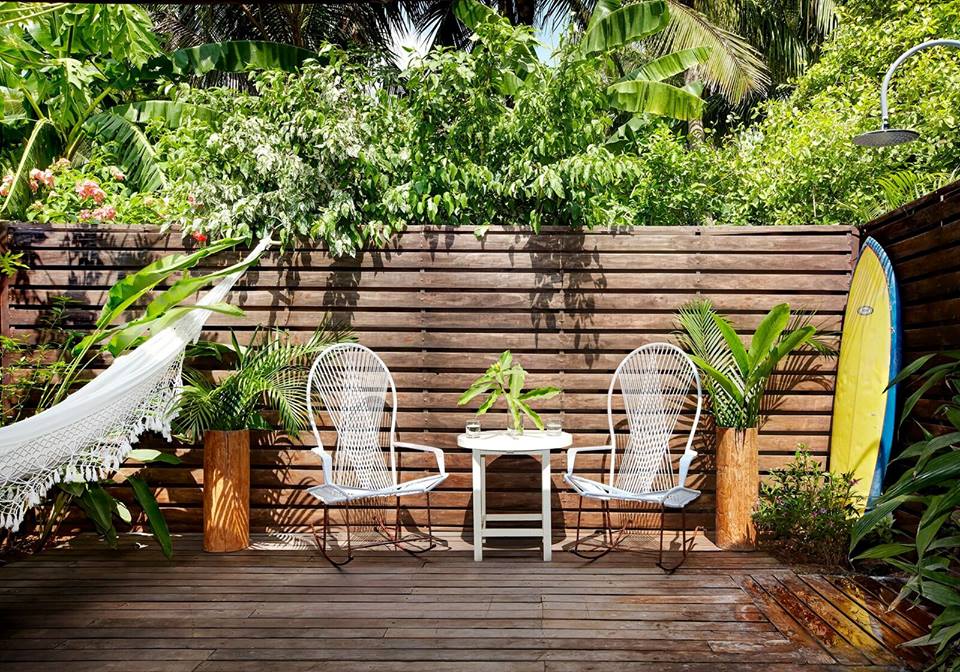 Harmony Hotel
Harmony Hotel is the perfect place to escape from the world and reconnect with nature. Immersed in gardens with native plants, a natural style and a path through the jungle to get directly to the beach in 3 minutes. Harmony is located close to the main entrance of Playa Guiones, so you have access to the restaurants and shops while keeping your privacy and tranquility.
Harmony has their own restaurant with complimentary breakfast for guests, a juice bar, spa, yoga studio with daily yoga lessons, pool, free surfboards and bicycles for the guest and a small store. They have airport shuttles for the guest. All rooms have charming private patios with outdoor showers, hammocks and seating areas.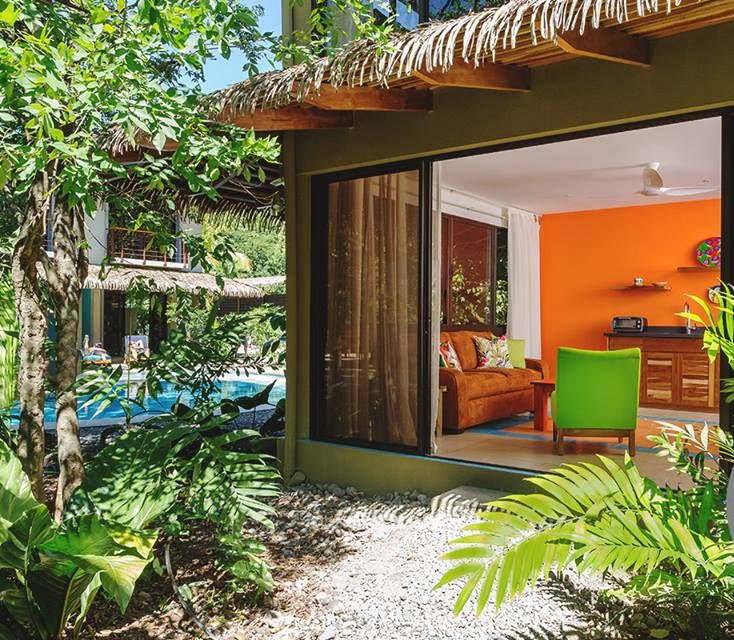 Olas Verdes
Olas Verdes is located next to the Wildlife Refuge in Guiones Downtown, so you get all the peace and tranquility of being surrounded by nature and you can walk to restaurants and shops. And the hotel has its own jungle path to the beach to be there in minutes. Olas Verdes has a unique style full of life and vibrant colors, surrounded by verdant gardens.
There's a restaurant inside the hotel with breakfast for the guests, a surf school, an outdoor saltwater swimming pool, a garden and a yoga deck. For longer stayings they have free airport shuttle. Every guest gets refillable aluminium bottles with their name, free bikes and complimentary laundry service.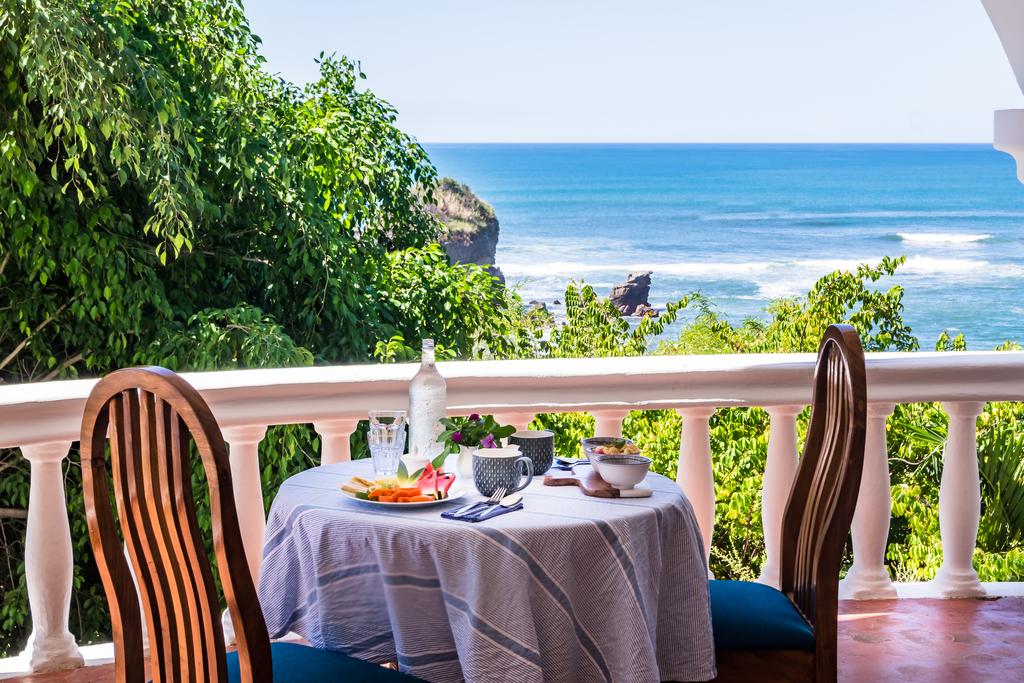 Nosara Beach Hotel
With its recognizable whimsical design, Nosara Beach Hotel has been a landmark in Nosara since 1977. Recently renovated, this beachfront hotel it is located between Playa Guiones and Playa Pelada, so it has easy access to both beaches and enjoys a spectacular view. And as a compromise with the environment there are 40 solar panels that provide electricity for some part of the day.
They have a swimming pool, a terrace, a garden, a gift shop, a big communal kitchen, a spacious TV room and foosball. The bar and restaurant inside the hotel offer breakfast, lunch and a great ocean view. The rooms are decorated with an authentic style and have balconies.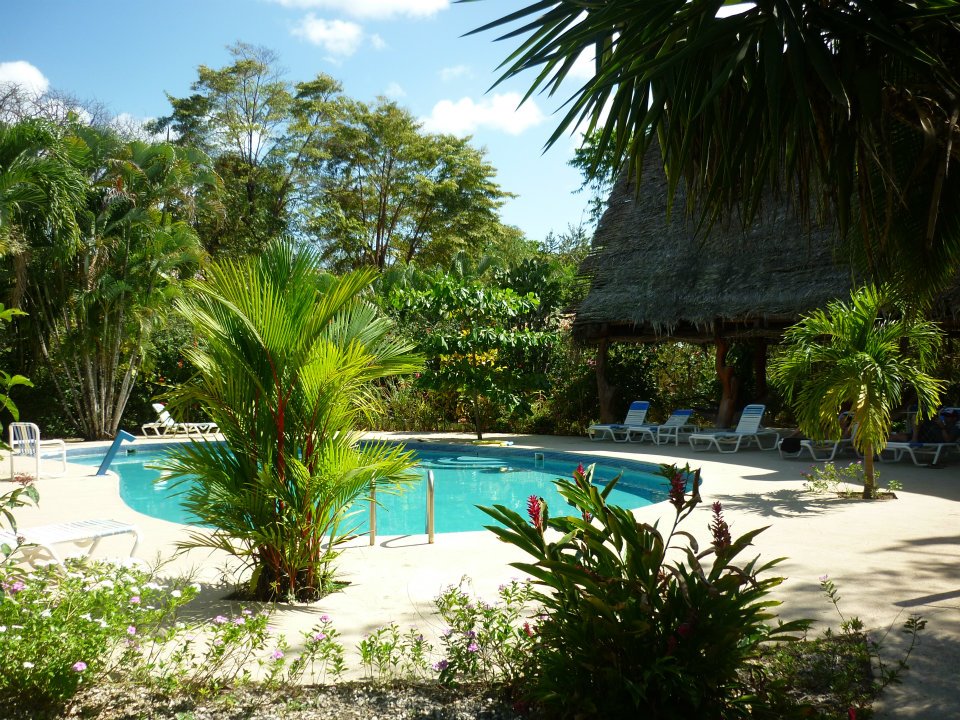 Casa Romántica
Casa Romántica is a small hotel with a sense of community, great for families, yogis and surfers. It has its own path to the beach which makes it perfect if you want privacy and tranquility, and at the same time it's a 5 minute walk from the restaurants and shops. The hotel seems like a colonial house with verandas and wooden touches. The best option if you want to be close to the beach at an affordable price.
There are 10 rooms with coffee maker and fridge and a house with 2 rooms for rent. They have rooms with or without a/c, and some have a deck with a sitting area and rocking chairs. Casa Romántica has concierge service, a restaurant where they serve many fruits that grow in their garden, a pool, a patio with hammocks, a bar. Breakfast is included too.