Best Vegan and Vegetarian restaurants
Sometimes it can be hard to find where to eat if you're vegan or vegetarian, you don't want to end up with a plate of lettuce. Luckily Nosara is a known paradise for clean eating, without missing any of the flavour. Almost every restaurant has at least one vegetarian option. Here's a list of where to go for the best vegan/vegetarian experience.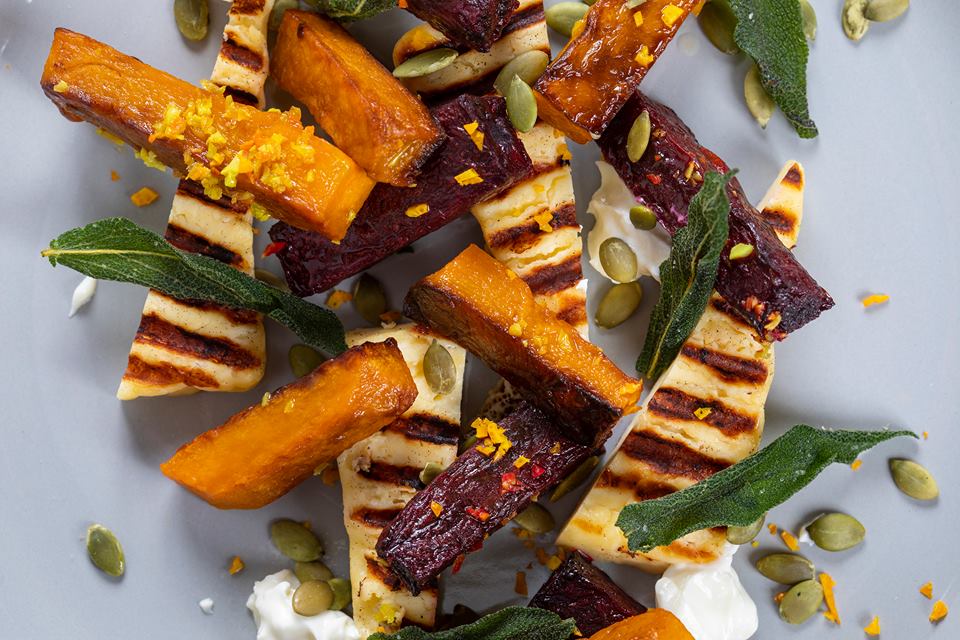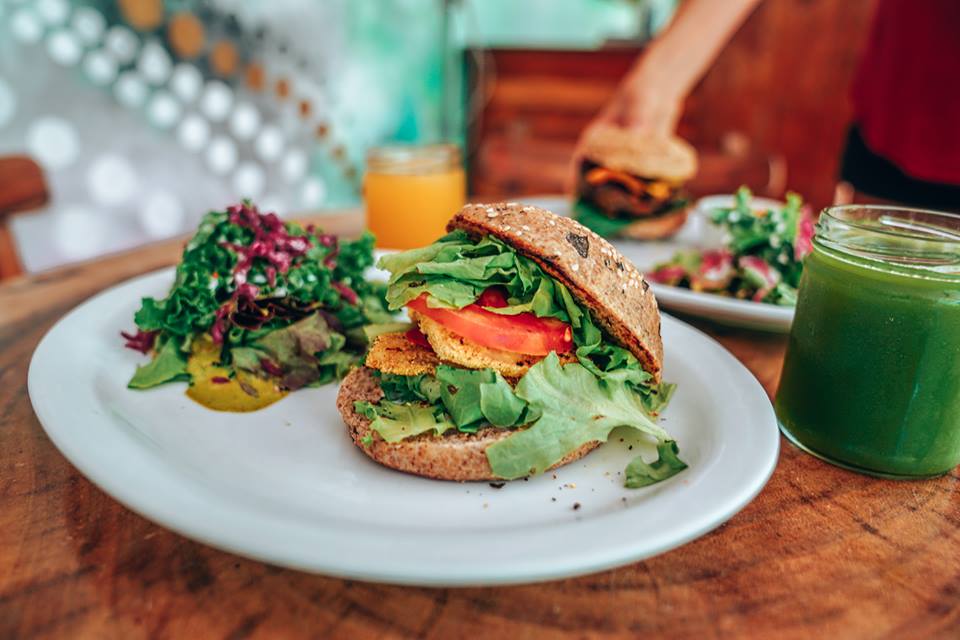 Nakedfoods Jungle Juices
North Guiones.
"Always organic, always local, always plant-based", and we need to add "always tasty". Everything at Nakedfoods is vegetarian, mostly vegan with a lot of raw and gluten-free options. If you're allergic, they indicate if something contains nuts. Their menu is creative and fresh. Burgers with craft bread and coconut "bacon", local grilled guanabana, traditional breakfast with tropical fruits are just some of their options. For drinks they have juices, smoothies, coffee and even beer. And to satisfy your sweet tooth many tempting raw treats.
7am-3pm.
(+506) 8712 4463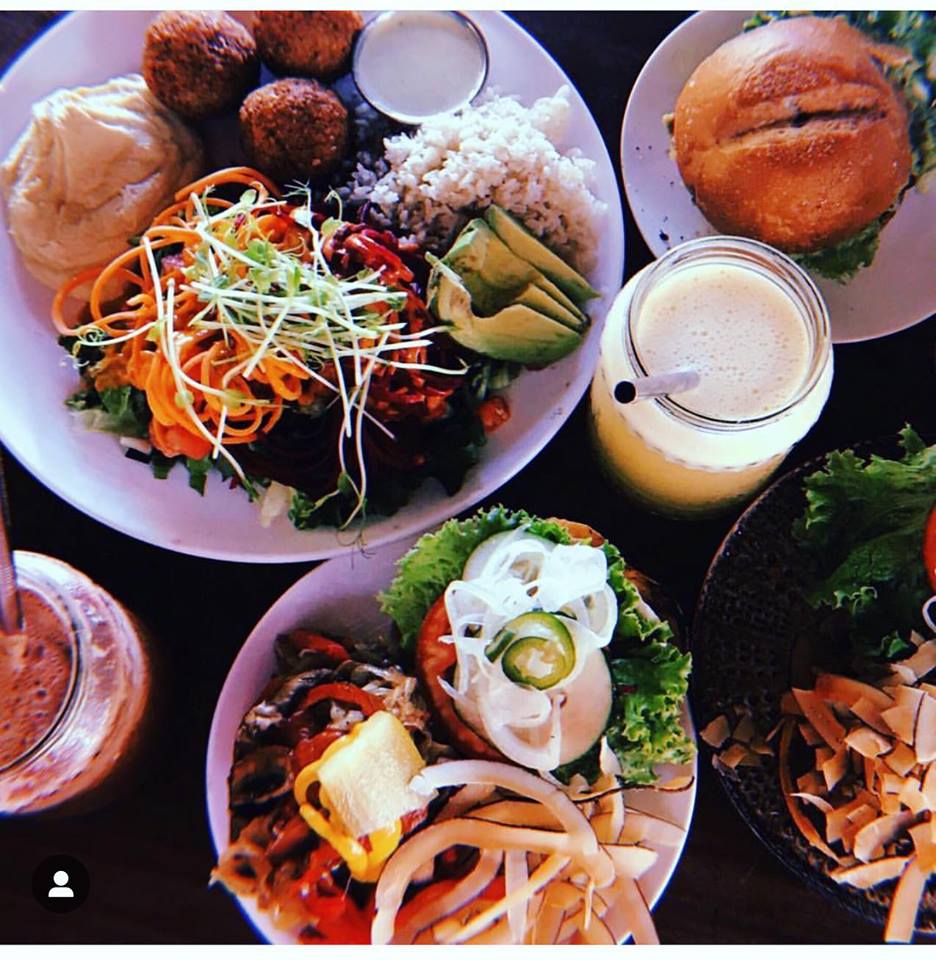 Luv Burger
North Guiones
Luv Burger has absolutely the best vegan burgers in town. Made with artisanal bread, organic ingredients, and delicious surprises like the smoked coconut "bacon"; their burgers are not only tasty but big. And they have many other plant based dishes like soups, salads and bowls. And if you're craving something sweet, you can have a healthy, guilt-free dessert in the beautiful open-air garden.
11am-9pm, closed Tuesdays
luvburger.com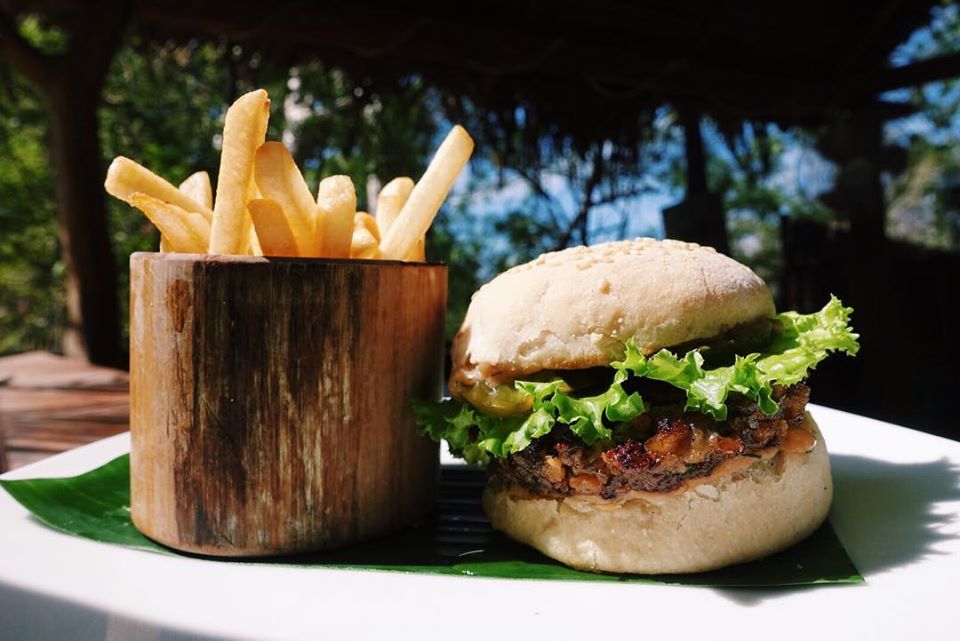 Beach Dog Café
Downtown Guiones
Just steps from the main entrance to Guiones beach, Beach Dog Café has a complete menu with many vegan and vegetarian options (gluten free too!). And they offer the options to veganize almost all the other items. They're open for breakfast, lunch and dinner with organic ingredients harvested in the area. The open restaurant has a laid back ambience with live music almost every night
8:30am-10pm
(+506) 2682 1293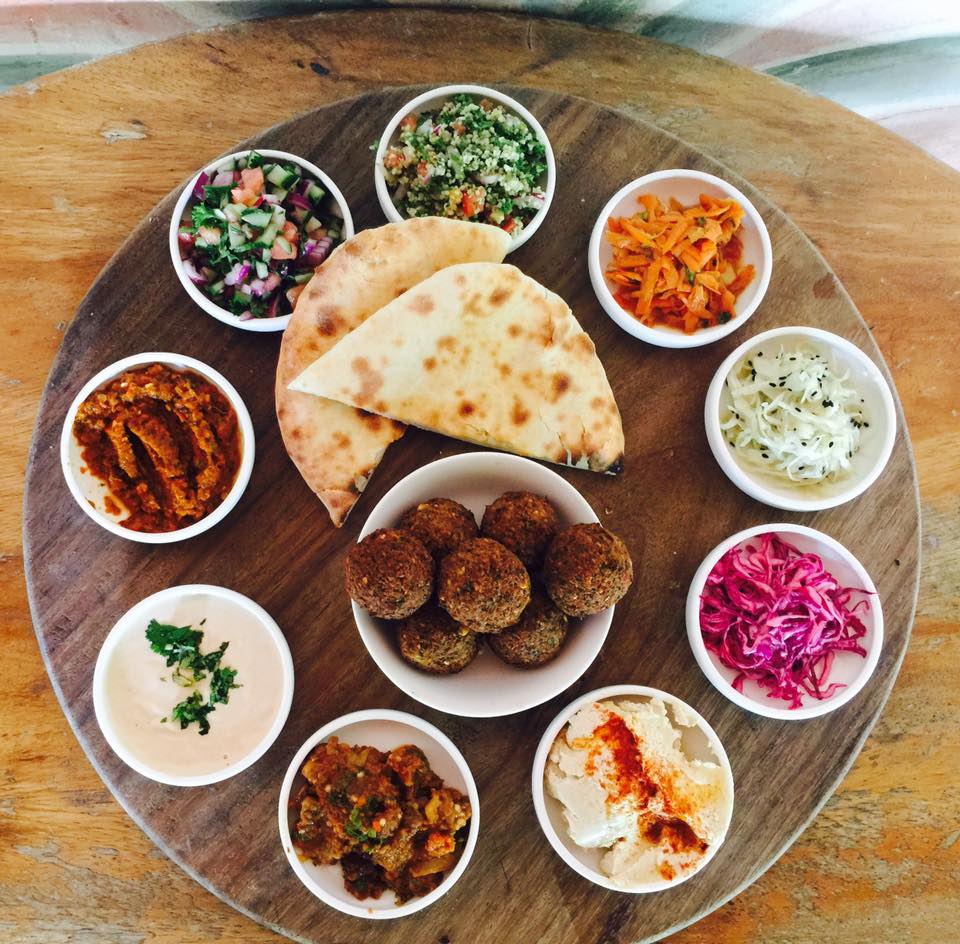 La Luna
Playa Pelada.
La Luna has many mouth-watering vegetarian options and some vegan ones, although it's easy to veganize the others. A fusion of mediterranean and Costa Rican food, the menu includes dishes like falafel and hummus platters, veggie kabobs, brick-oven pizzas, guacamole with patacones and the most delicious salads. Located on the beach, the ambience is stunning. Imagine having a passion fruit margarita while enjoying the ocean breeze surrounded by jungle.
7am-10pm.
(+506) 2682 0122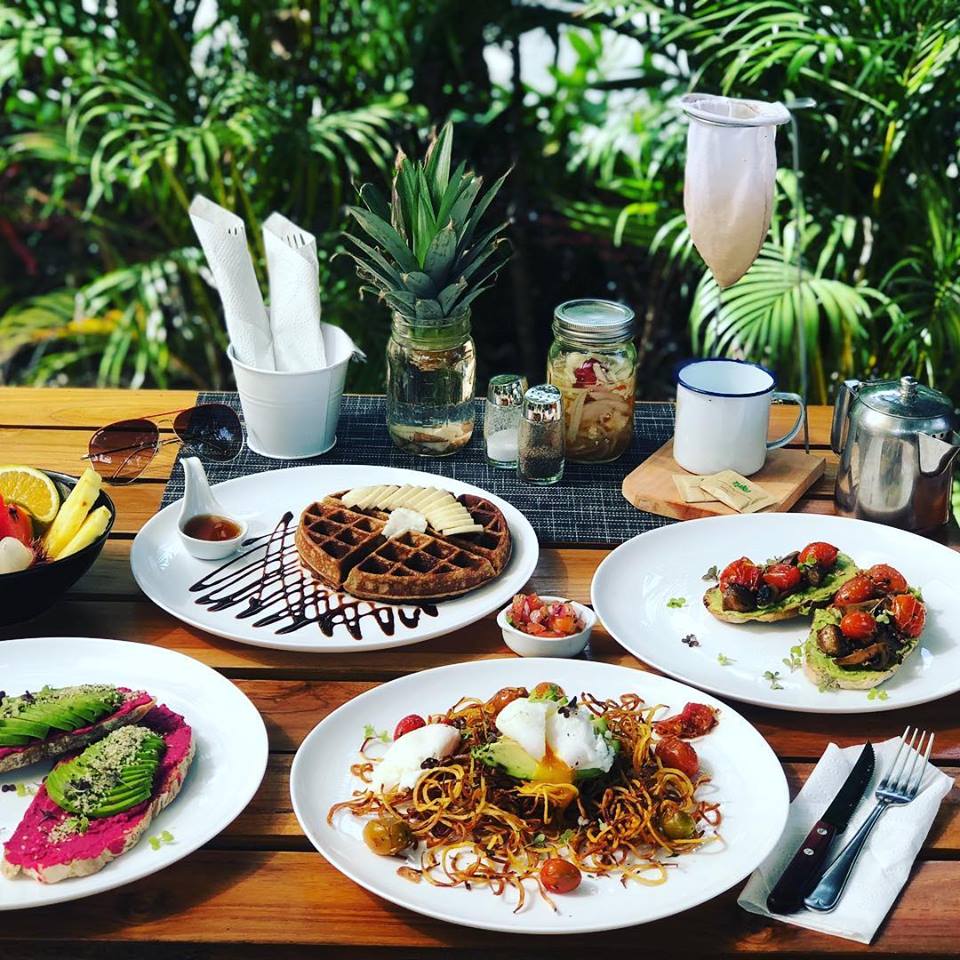 Destiny Cafe
North Guiones.
Destiny's concept is clear, all day brunch, everyday. The food is appealing, presented in an elegant way and most of the menu is vegetarian and gluten free with some vegan options. Fresh and tasty ingredients with smart combinations, like the truffle avocado toast or arepa sandwich. And everything is served with fresh fruit. The open air restaurant has a relaxed vibe, next to the pool and surrounded by a lovely garden.
7am - 2:30pm.
(+506) 8708 0129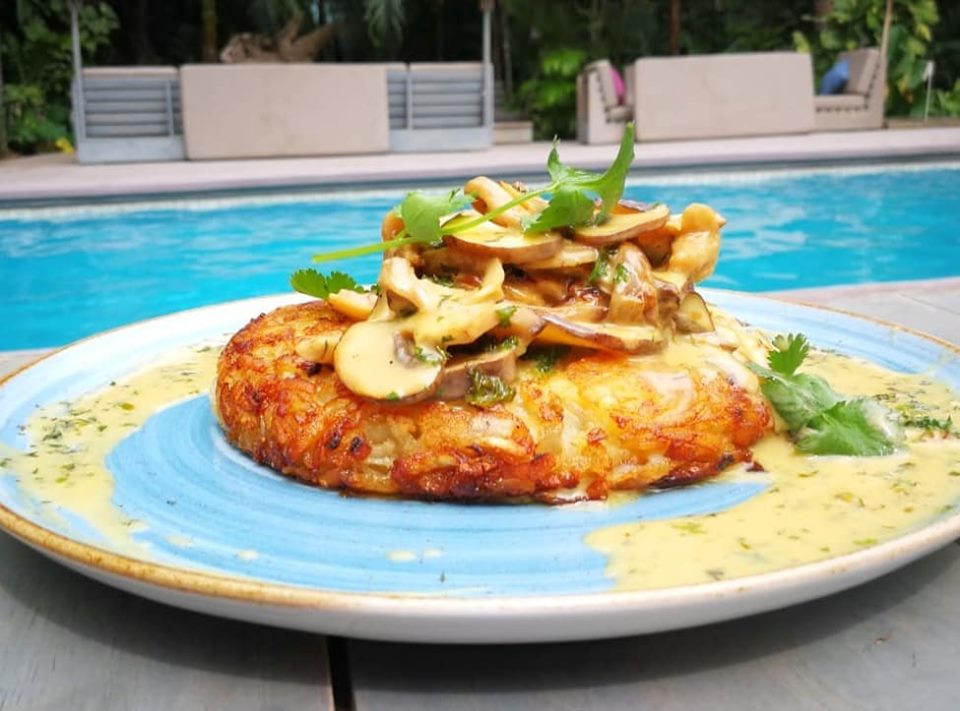 Café de París
Downtown Guiones.
In Café de París you feel like you are truly in the jungle but with all the comforts that you need. They have many vegetarian and vegan options, like the typical casado with chickpea patty, a savory mushroom rösti or a sweet plantain ceviche. There are many delicious breakfast options too. They have a lounge area and a pool if you want to cool down with a smoothie after a hot summer day at the beach, a basketball court, a mini golf and a playground for the kids. And if you're looking for dessert they have a bakery with lots of vegetarian options.
7am-5pm.
(+506) 2682 1036