Other activities you must do in Nosara
Nosara is known as a mecca for surfers and yogis, and a favorite to families alike. Whether you're looking for peace or fun, Nosara has tons of activities for everyone. Aside from taking a surf lesson or a yoga class, here's a list of the best activities to complement your perfect vacation in Nosara.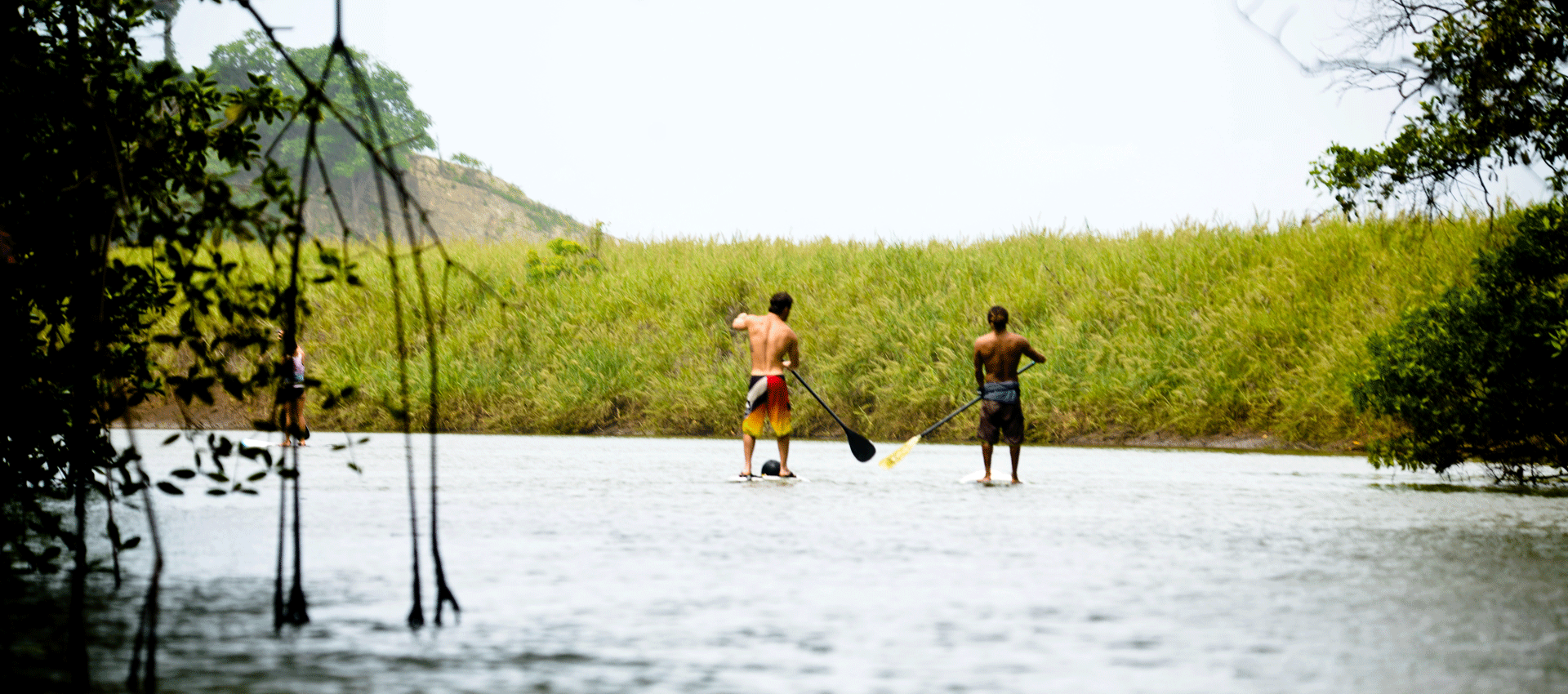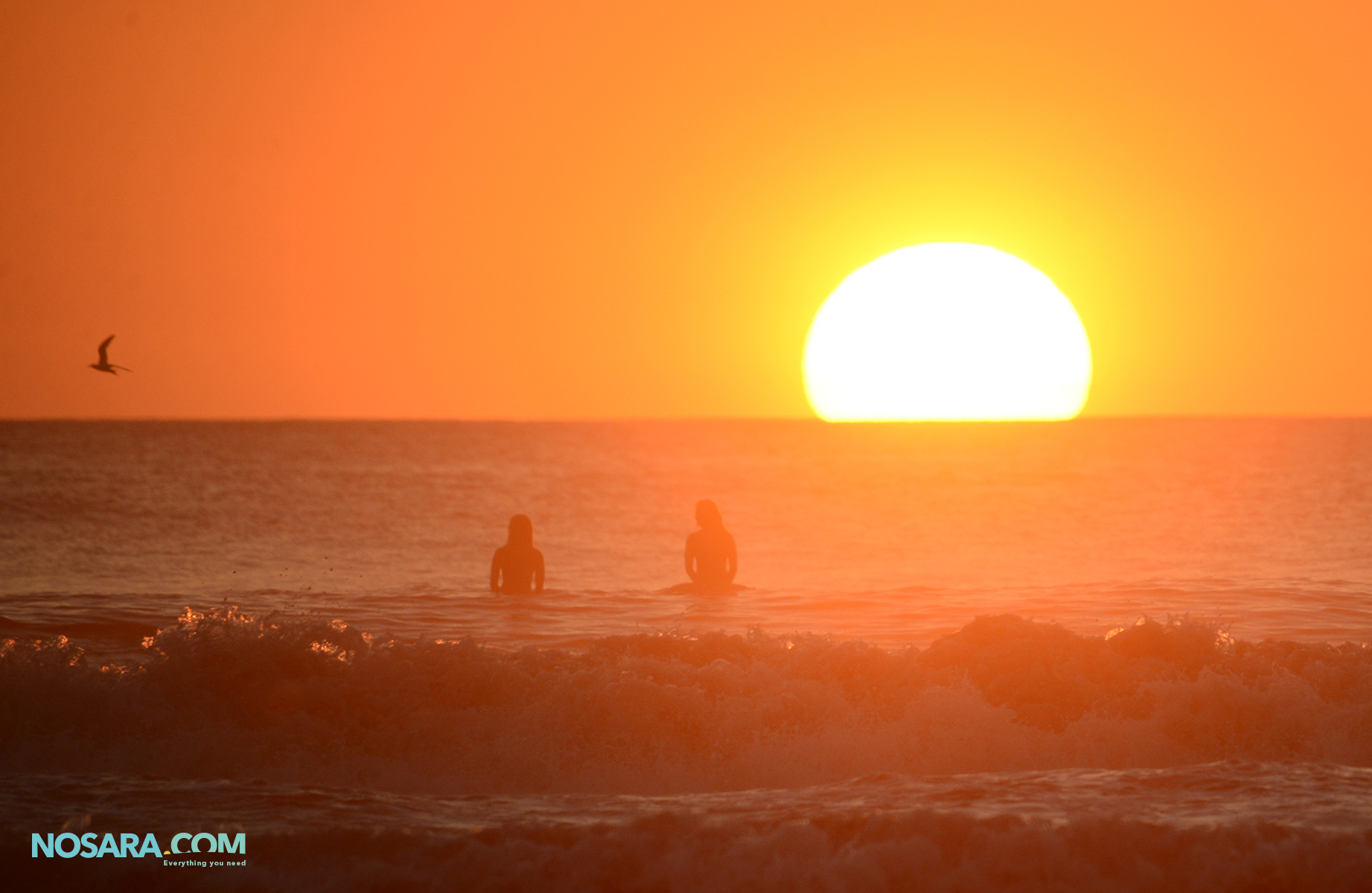 Sunset at Guiones Beach
The Pacific coast has the most dramatic sunsets you can imagine, and the best beach to enjoy them is definitely Guiones. Guiones is a really large, so you can always enjoy the sunset. In Costa Rica the sun sets pretty much at the same time all year, between 5 to 6pm, depending on the month. So don't think it twice and go watch the sunset, just remember to bring some mosquito repellent.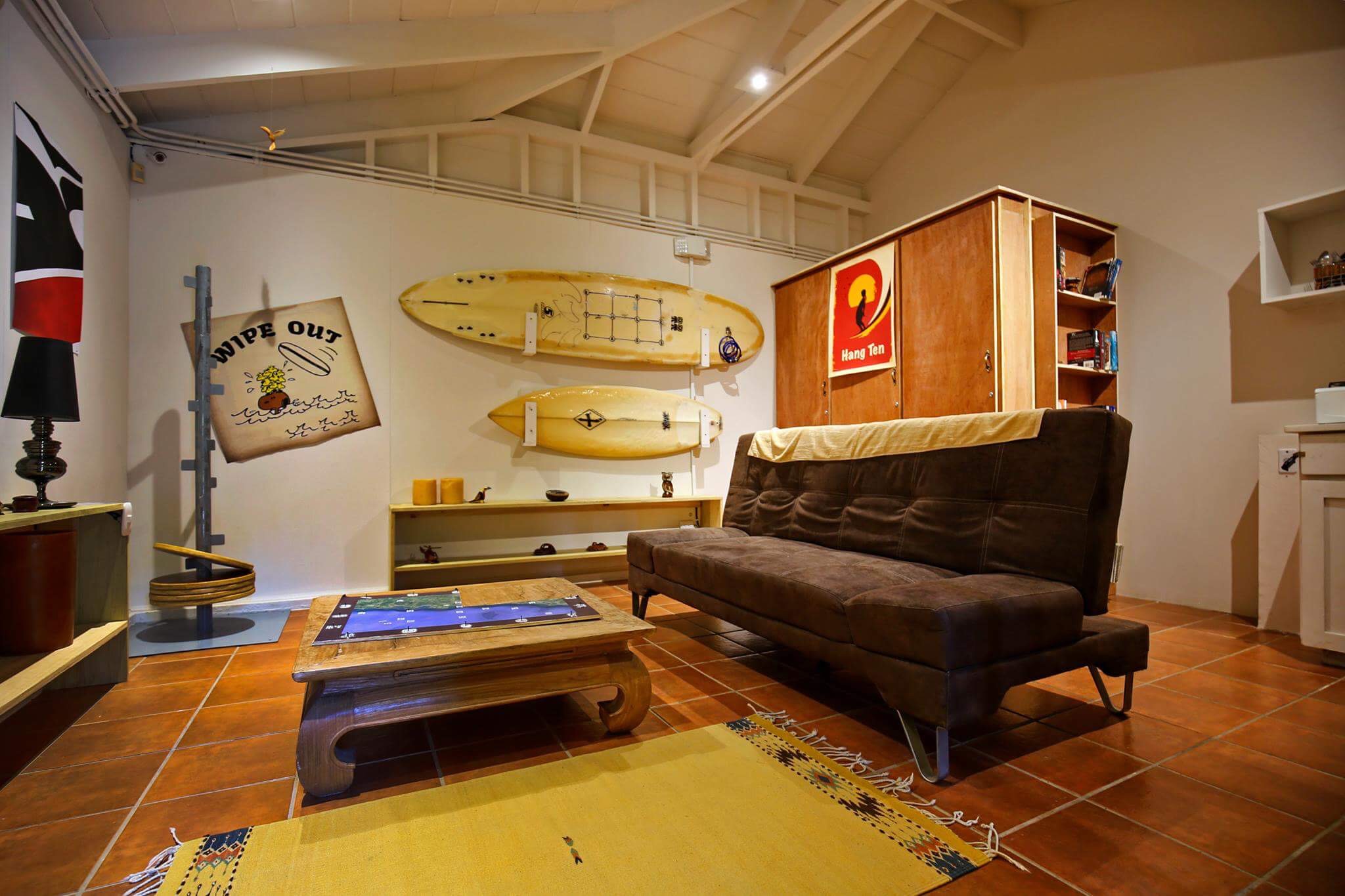 Escape the Room, Jungle style
The Escape the Room phenomenon is recently gaining popularity all over the world. Now imagine that in the middle of the jungle. Nosara Escape has two rooms with Costa Rican themes, one about a surfer who stole an indigenous sculpture, and the other about the Costa Rican astronaut Franklin Chan Díaz. 2 to 6 people can participate in this adventure, the team have to collaborate and use all their wits to solve puzzles and escape. All ages are accepted, so it's a great activity for families and groups of friends. You can make reservations here.
Contact
(+506) 8661 7673
www.nosaraescape.com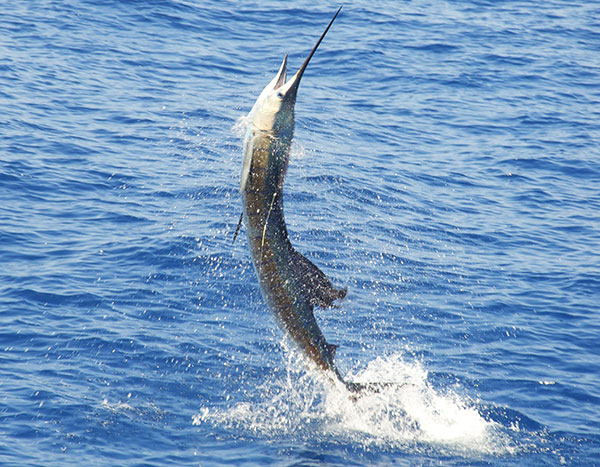 Sports fishing
Guanacaste is a famous sport fishing area, and off the shores of Nosara you'll find options for all budgets. It has a unique ocean floor topography where shallow water meets suddenly with deep water near the coast. So you don't have to go very far to have a wide variety of species, like blue, black, and striped marlin, yellowfin tuna, sailfish, mahi mahi, snapper, snook and much more. And you can fish almost all year long. You can try rivermouth, spear, inshore and offshore fishing, from one hour to a whole day. Check the options that Nosara has to offer for the best fishing tours here.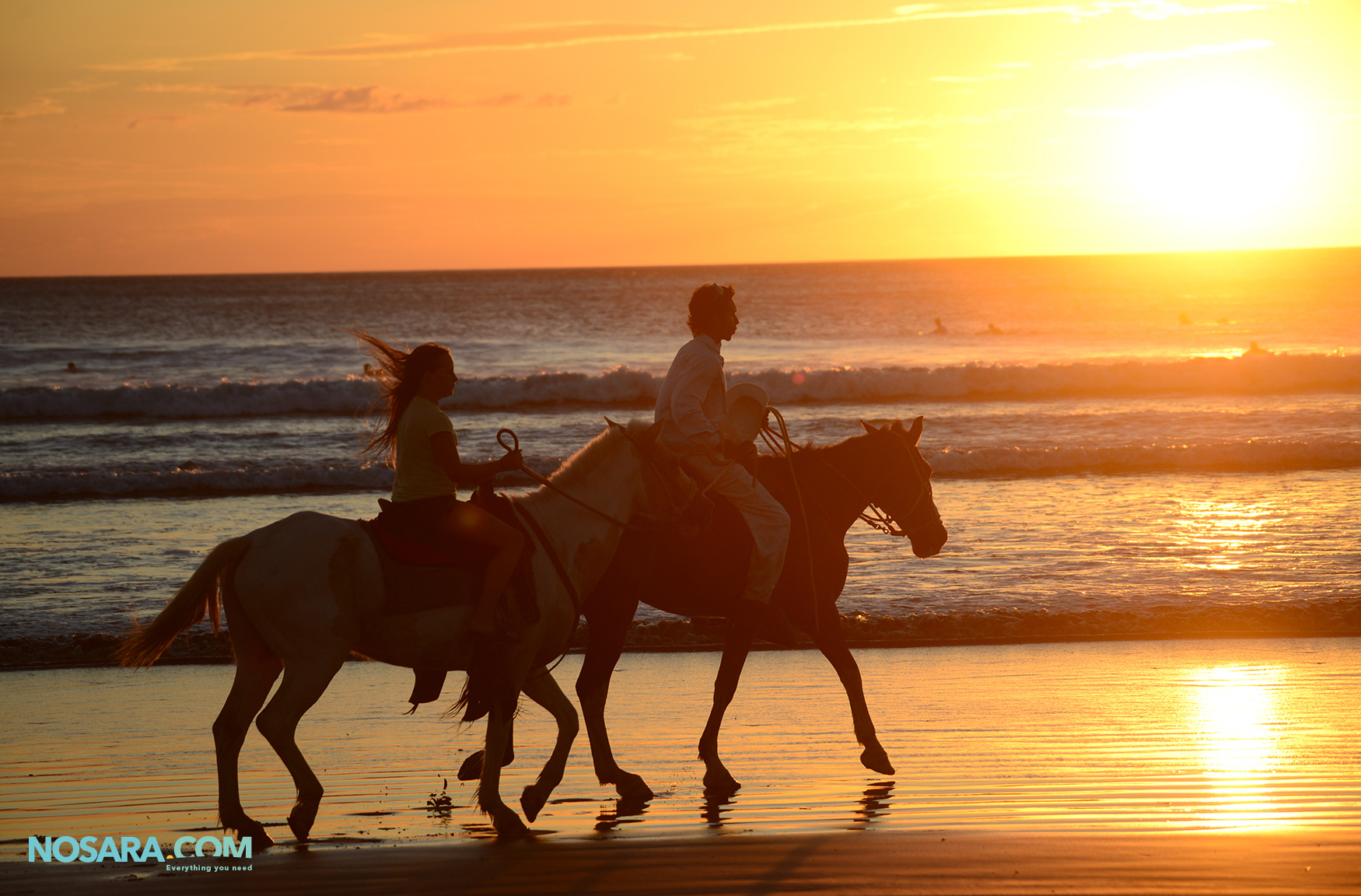 Horseback riding
Horseback riding is both a relaxing and exciting activity. Riding through lavish jungle trails, with magnificent views of the beach, waterfalls and mangroves, the guide will explain to you all about the wildlife and plants that you encounter in the way, like howler monkeys, mot mots, Guanacaste trees. There are many options in Nosara for all experience levels and all ages, and you can be sure that they show love and respect for the horses. There are different tours and packages from an hour to a whole week, including sunset and even moon rides, riding lessons and holistic yoga-equestrian retreats. Here's the contact of tour operators and specialized options for the best horseback riding experiences in Nosara.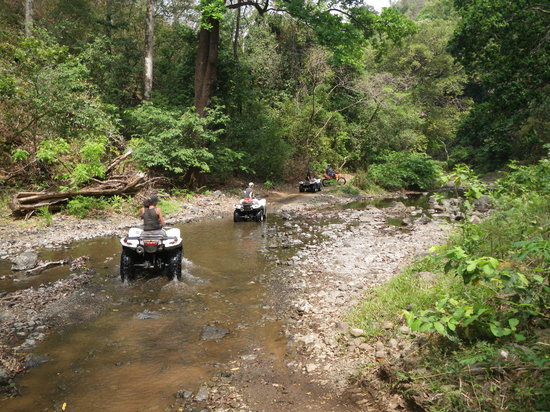 ATV tour
Discover Nosara in a way that'll get your adrenaline flowing. An ATV tour is the best way to get the most out of your trip, enjoy the best scenery through rivers, beaches, dirt roads, hills and mountains. Explore Guiones and nearby places like the San Juan Mountains, Malanoche waterfall, Garza beach or remote beaches like Camaronal, Barrigona, Marbella, Ostional, San Juanillo, where you can surf, watch turtles hatching, snorkel or take a swim. And if you want to go at a slower pace, you can always rent an ATV, UTV or even a golf cart to explore on your own. Take a look at the best ATV tours and rentals in Nosara.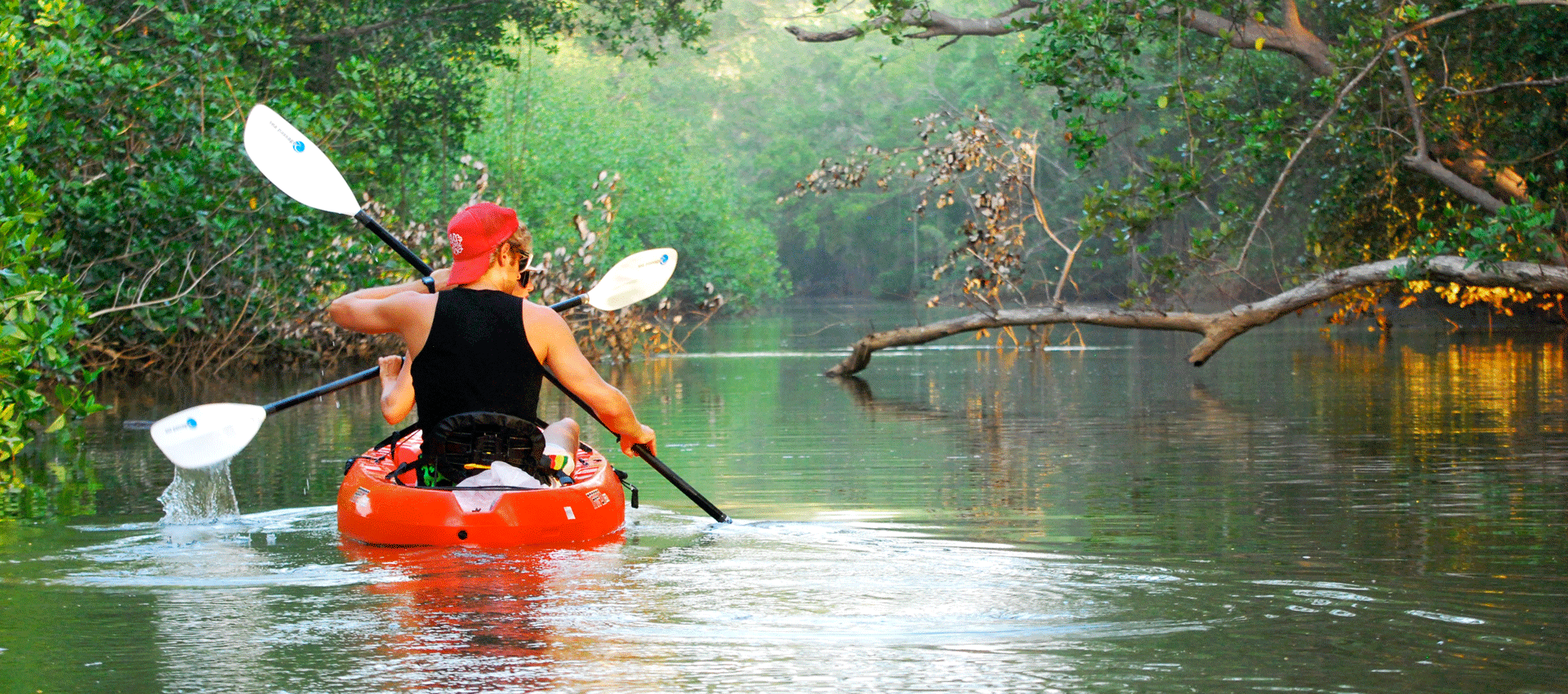 Explore the river
Explore Boca Nosara, or Nosara rivermouth, where the inland river converge with the ocean, surrounded by mangroves and rich wildlife. Boca Nosara also converges with the Río Montaña. In this adventure you can find many incredible birds, howler monkeys, basiliscus, iguanas, and maybe even a crocodile. Whether you prefer to explore in a quiet riverboat or a more adventurous kayak or SUP tour, there are many options for you to choose.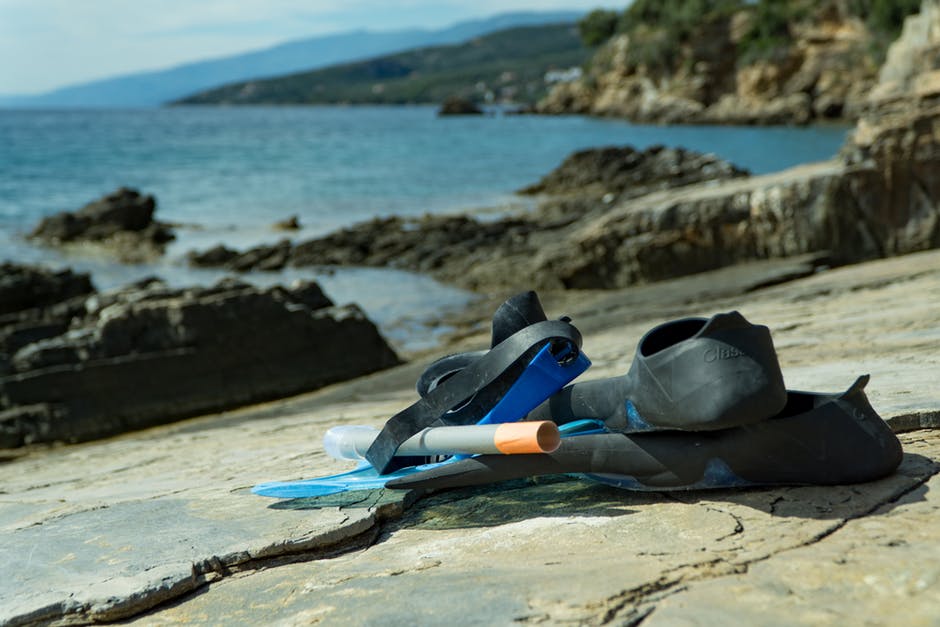 Snorkeling
Imagine a secluded beach with clear and calm waters or a deserted island with pink sand filled with marine life. Well, that is a snorkeling tour in Nosara. You can visit San juanillo, considered one of the best places for snorkeling in Guanacaste, the reef so close to the coast and the pristine water make it the ideal place for snorkeling. Or you can go to Isla Rosada, an island with pink colored sand that can be reached only in low tide, close to the reef and perfect for snorkeling. Other tours can also take you to explore the marine life of other beaches close to the Nosara area. Here's a list of the best tours in Nosara.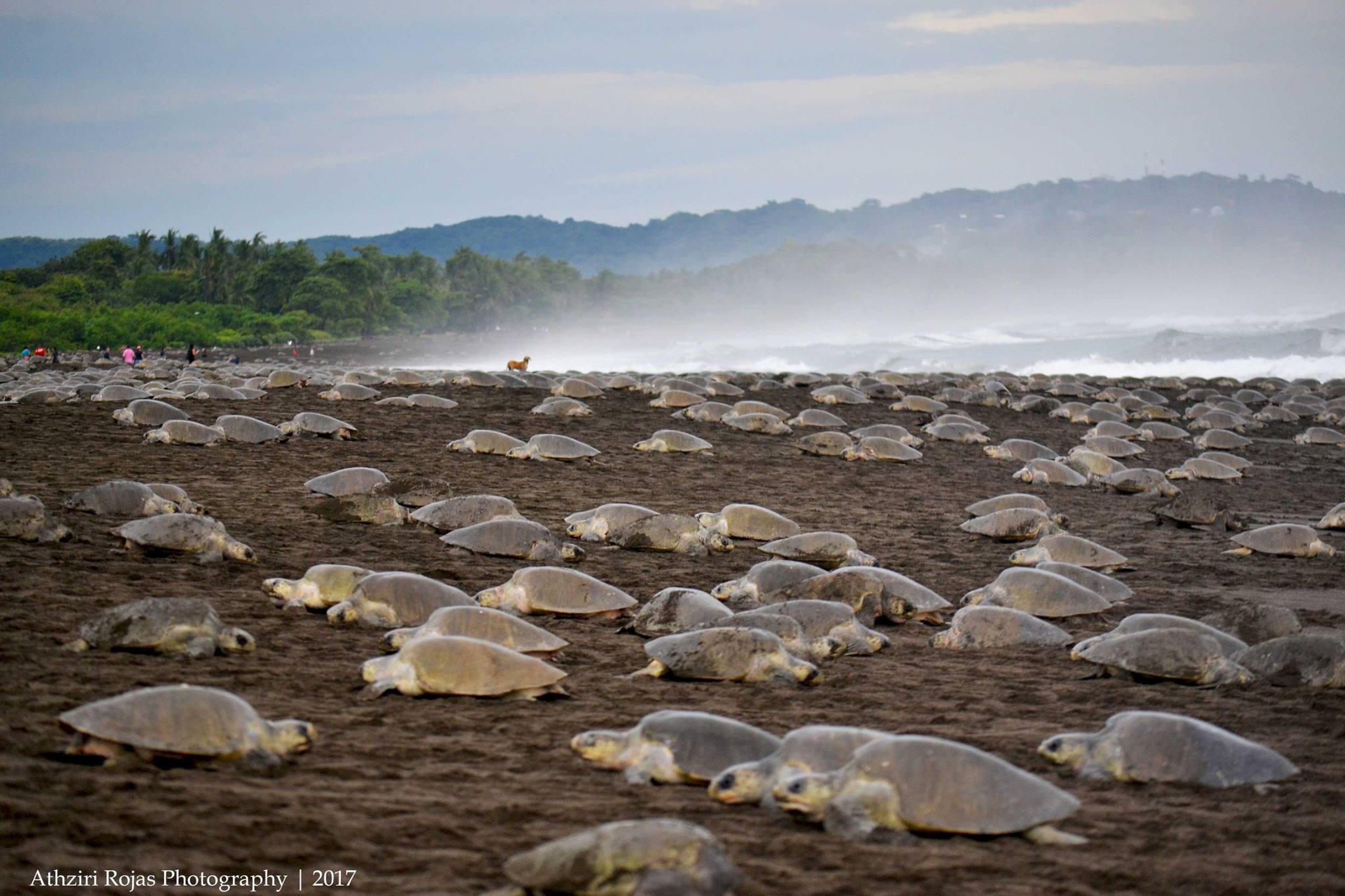 Arribadas in Ostional
The Ostional National Wildlife Refuge extends all the way to Ostional, Nosara, Pelada and Guiones, that's why all the area close to the beach is protected, keeping the rich wildlife and ensuring a safe place for the turtles to hatch. The Olive Ridley Turtles make their way to the coast in tens of thousands in what is known as "arribada", to lay their eggs on the beach. 45 to 55 days later (depending on a number of factors), the newborns come out and start their long journey to the ocean. If you want to experience this exceptional natural phenomenon you need to go with a local certified guide and pay a fee to the Refuge to help them maintain their operations (they do a great job monitoring the turtles and the whole process). There are many tour operators that you can contact so you don't miss the arribadas.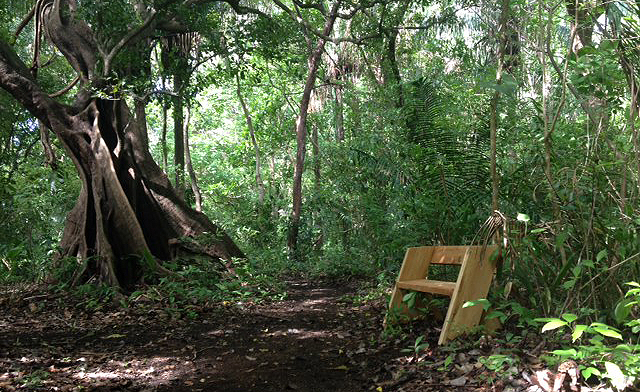 Nosara Trails
Developed by the Nosara Civic Association, 18 km of incredible trails expand throughout the Nosara district. Discovering the trails is a must to explore Nosara, and they're marked so you won't get lost. Either for taking a walk off the beaten path or running, biking and even horseback riding protected of the tropical sun. Parts of the trails have views of the ocean, stunning views of the river and swamp mangroves, or verdant forest where you can find exotic birds and occasional mammals. To get the most out of the wildlife it's recommended to visit early in the morning. The Nosara Civic Association has a digital map of the trails.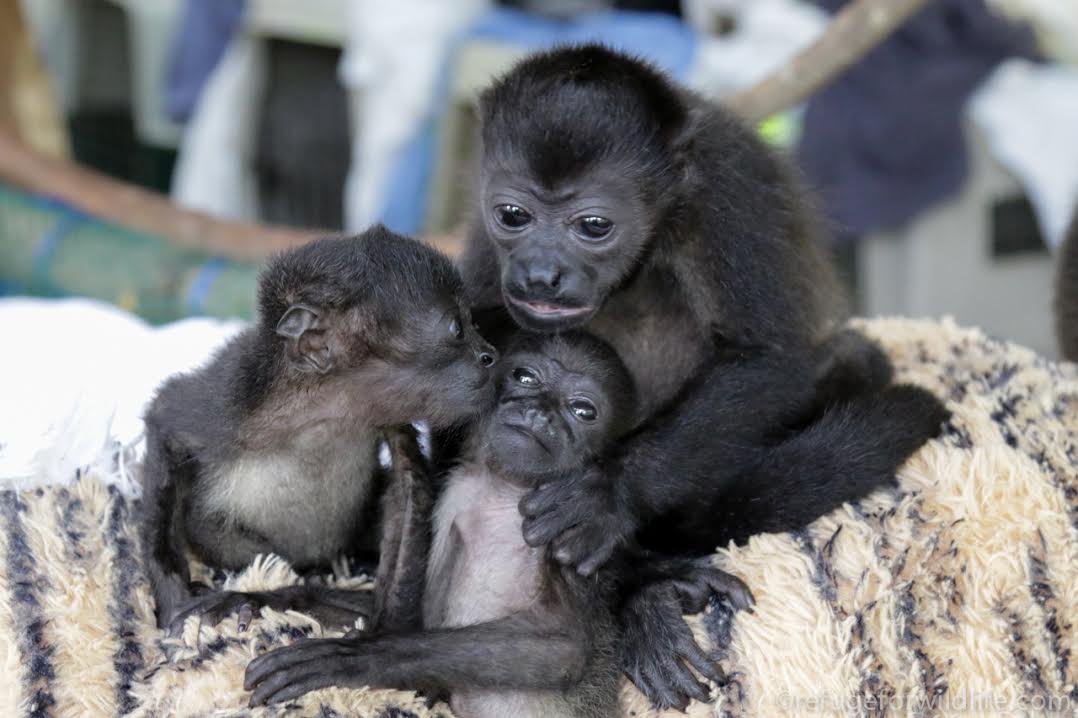 Wildlife tours
Aside from the visit to Ostional Wildlife Refuge to see the turtles and the river safari to explore the Nosara river mouth wildlife, there's plenty of other options to keep discovering the fantastic Costa Rican nature. Birdwatching is a popular tour in Nosara with mot mots, white-fronted parakeets, great kiskadee, roseate spoonbills, tiger herons, green kingfishers, social flycatchers, black-headed trogons and more than 270 more species. Dolphin and whale watching tours are also available. A boat will take you to the best spots to find these playful and majestic mammals. Two favourites are Refuge for Wildlife and Sibu Sanctuary. Both are non profits that rescue, rehabilitate and release injured or orphaned animals from the area. You can take their educational visits to watch the animals and learn about them, the fee is for maintaining the centers running; or you can volunteer in their programs. Most of the animals are howler monkeys and capuchins, but you may also find coatis, anteaters, squirrels and more. And if you want to explore on your own, the Nosara Biological Reserve, protected by Lagarta Lodge, allows you to hike through mangroves bordering the Nosara River. The reserve is home of all kinds of animals, just remember that the early bird gets the worm, so if you want to spot more wild animals you have to be there early in the morning. A small fee is paid at the hotel where you receive a map for a self-guided tour, or you can hire a local guide.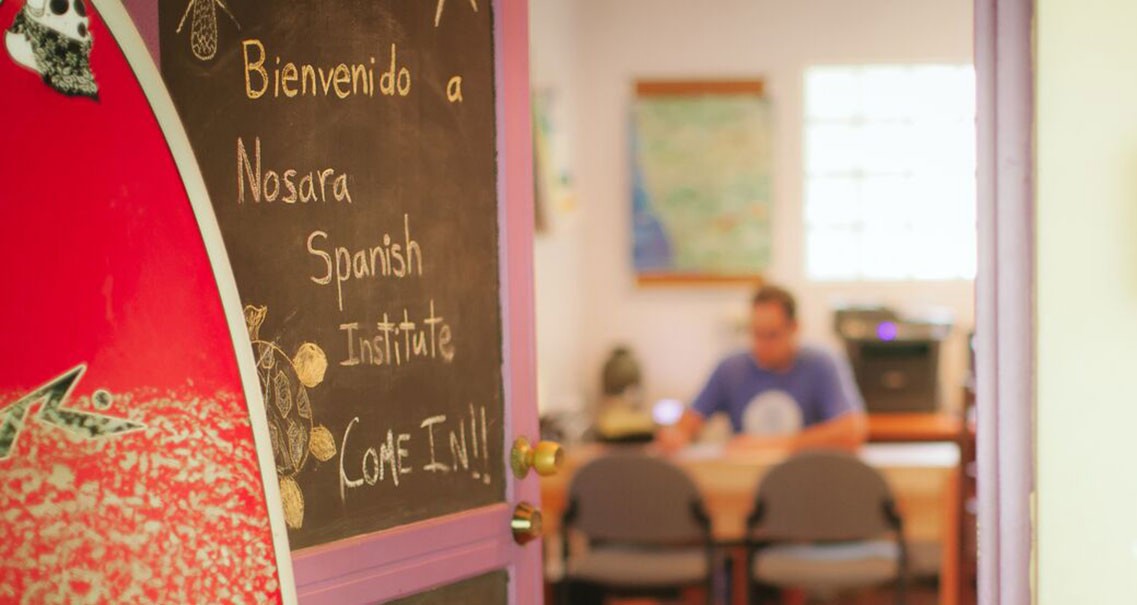 Learn Spanish
Whether you want to improve your Spanish skills or learn some survival vocabulary, you can take advantage of being in Costa Rica to practice. There's one Spanish school in Nosara, and it is absolutely first-rate. The Nosara Spanish Institute has many years of experience and qualified teachers that will adapt to your particular needs. And they do a lot of fun cultural and adventure activities as well, like cooking and salsa lessons, visiting local festivals or ziplining with the students. They also have a homestay program in case you want a true immersive experience, and support the community.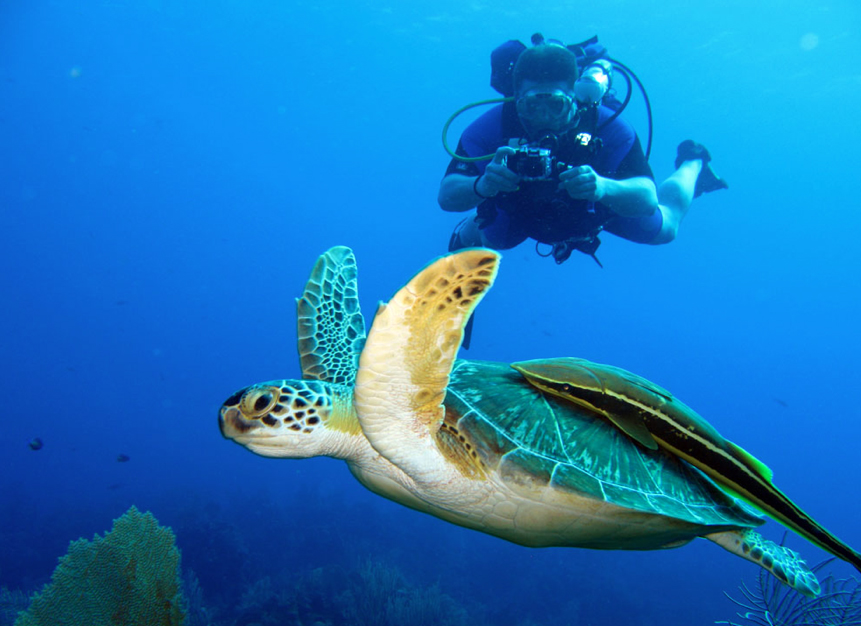 Diving
Diving in the Pacific clean blue waters is a spectacular way of getting to know the unique marine life of Nosara. Costa Rica is known for its incredible and vast biodiversity and the coasts of Nosara are no exception. Buceo Gavilana is the only diving center in the area, located in Playa Garza, a 20 minute drive from Guiones. The equipment is available for rent and they have all you need for safety and comfort. They offer many options, like a lessons and certification, open water diving, night diving, apnea, divemaster, and more.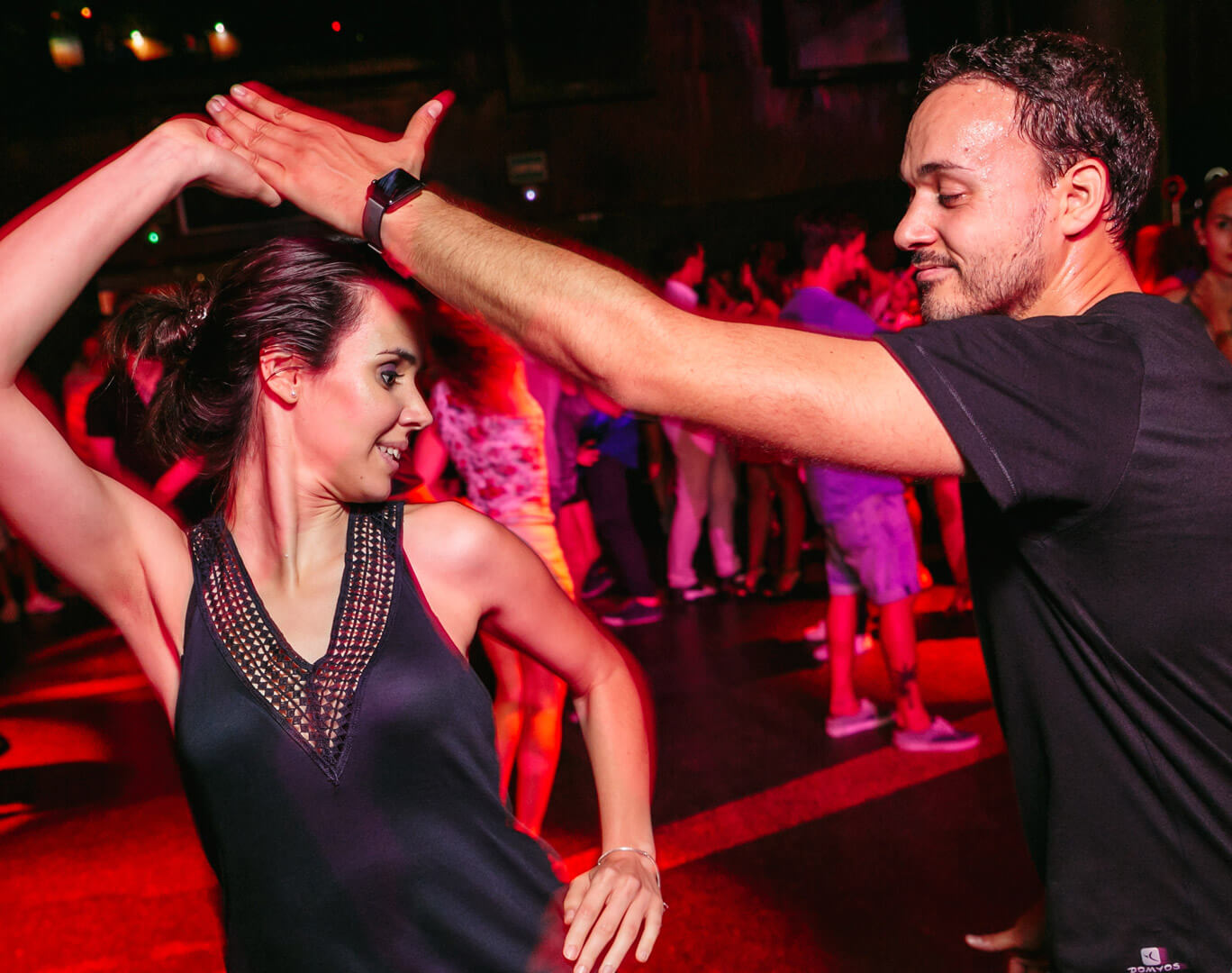 Latin music dancing
Salsa is one of the most popular dances in Costa Rica, and many bars have latin music nights all around Nosara, specially the ones for locals. Costa Ricans love to dance they'll be willing to help you at any time and show you some dancing moves. If you want lessons, there are places like El Bar that has Latin music lessons every wednesday night, Selina with salsa lessons every Monday night, or Bodhi Tree with salsa every Monday during the afternoons. It won't be hard to find a dancing teacher in Nosara!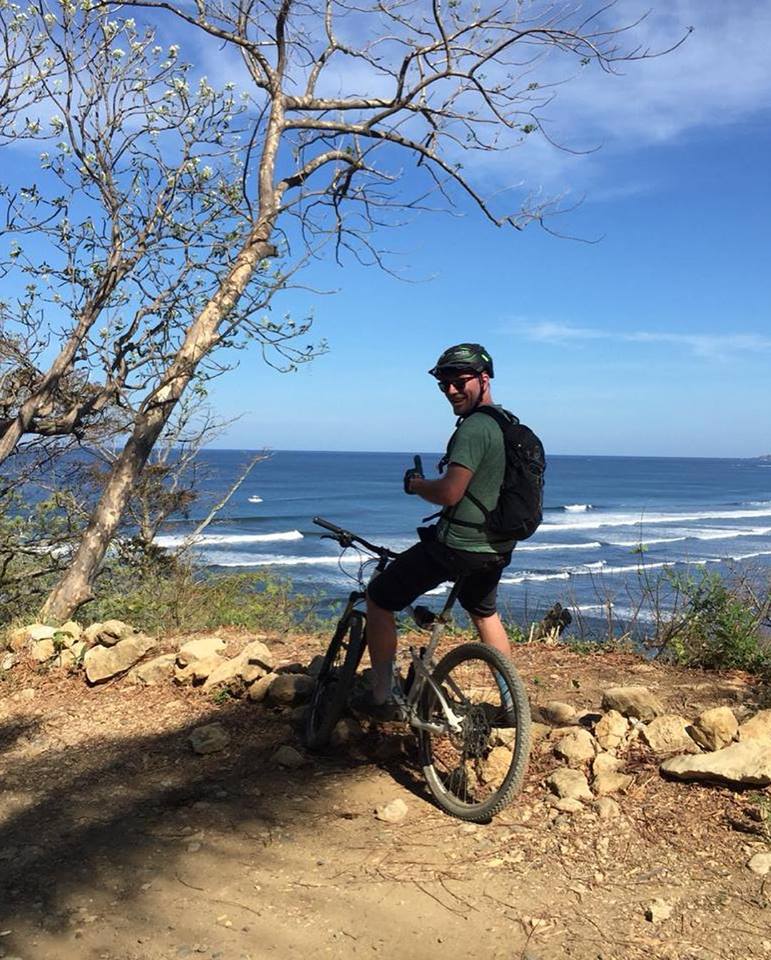 Biking
If you're passionate about biking, Nosara is popular among cyclists. The beauty of its scenery makes bike tours something you shouldn't miss. There are many different trails for all levels, and some businesses that offer high quality equipment and tours. You can also rent a bike to go around the town and its beaches on your own.