Top Yoga Classes and Retreats
So many options for yoga and other spiritual practices in Nosara makes it the perfect place for a journey to connect with yourself and nature. Among the lush trees and wildlife of the jungle, the ocean sounds and the "pura vida" attitude of the locals, you can relax and deepen your practice in a community dedicated to yoga, meditation, compassion and sustainability. A combination of styles and people from all over the world. Whether you're looking for group classes to connect with others, private lessons to become aware of yourself, teacher training or retreats, there's a place for you.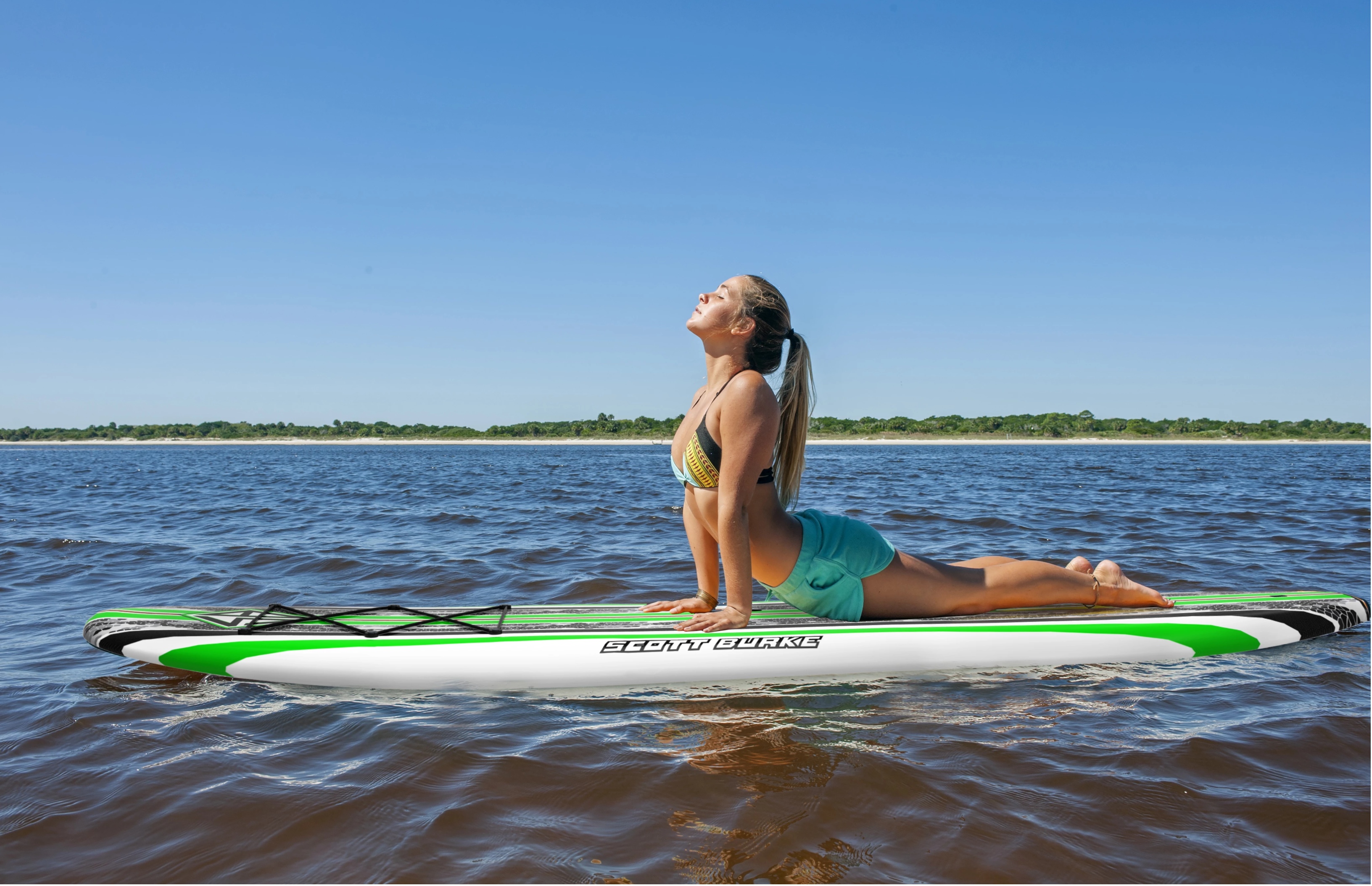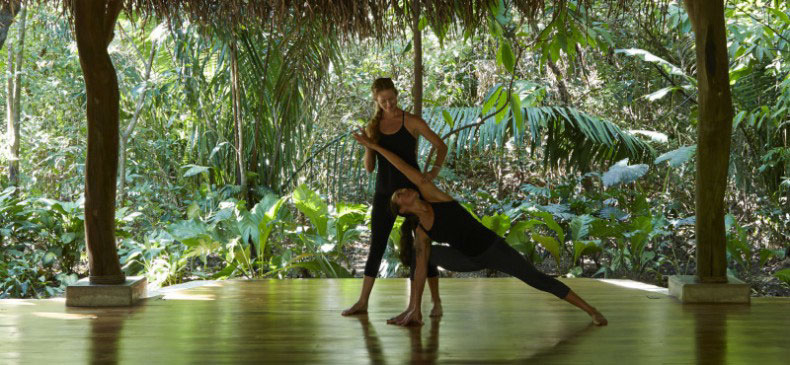 Harmony Hotel
Harmony Hotel has a simple elegance that results very soothing, the perfect place for a conscious practice. It has open air yoga studio in the healing center with no walls and no mirrors, surrounded by verdant jungle and a lily-filled pond. Silence is broken only by the ocean sounds and an occasional bird or playful monkey. The studio is open to the public for group classes with many options every day. Once a week they have a community class in spanish in case you want to practice your spanish skills. There are also private classes from 1 to 10 people, workshops and retreats. The private session is customized to your needs with analysis of your practice, and the introduction of new techniques. Breathwork, assisted stretching and hands-on therapeutic massage will be integrated.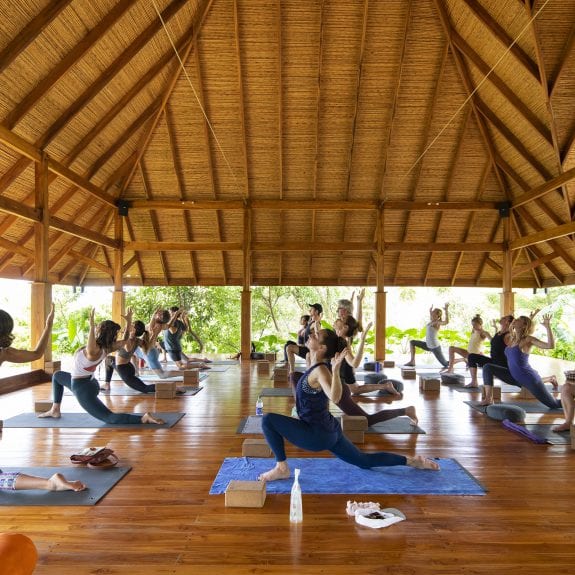 Bodhi Tree
The Bodhi Tree is a stunning balinese style hotel, located in the middle of the jungle with local plants garden and occasional animals like monkeys and iguanas. It is the biggest yoga hotel in Nosara and has a full schedule with daily lessons of all kinds of styles and instructors. So there's something for every taste and need. There are 6 incredible studios, some with glass walls, some open air, you can even have an amazing view of the tree tops and the ocean. It offers private lessons on site or in your house, workshops, retreats and teacher trainings.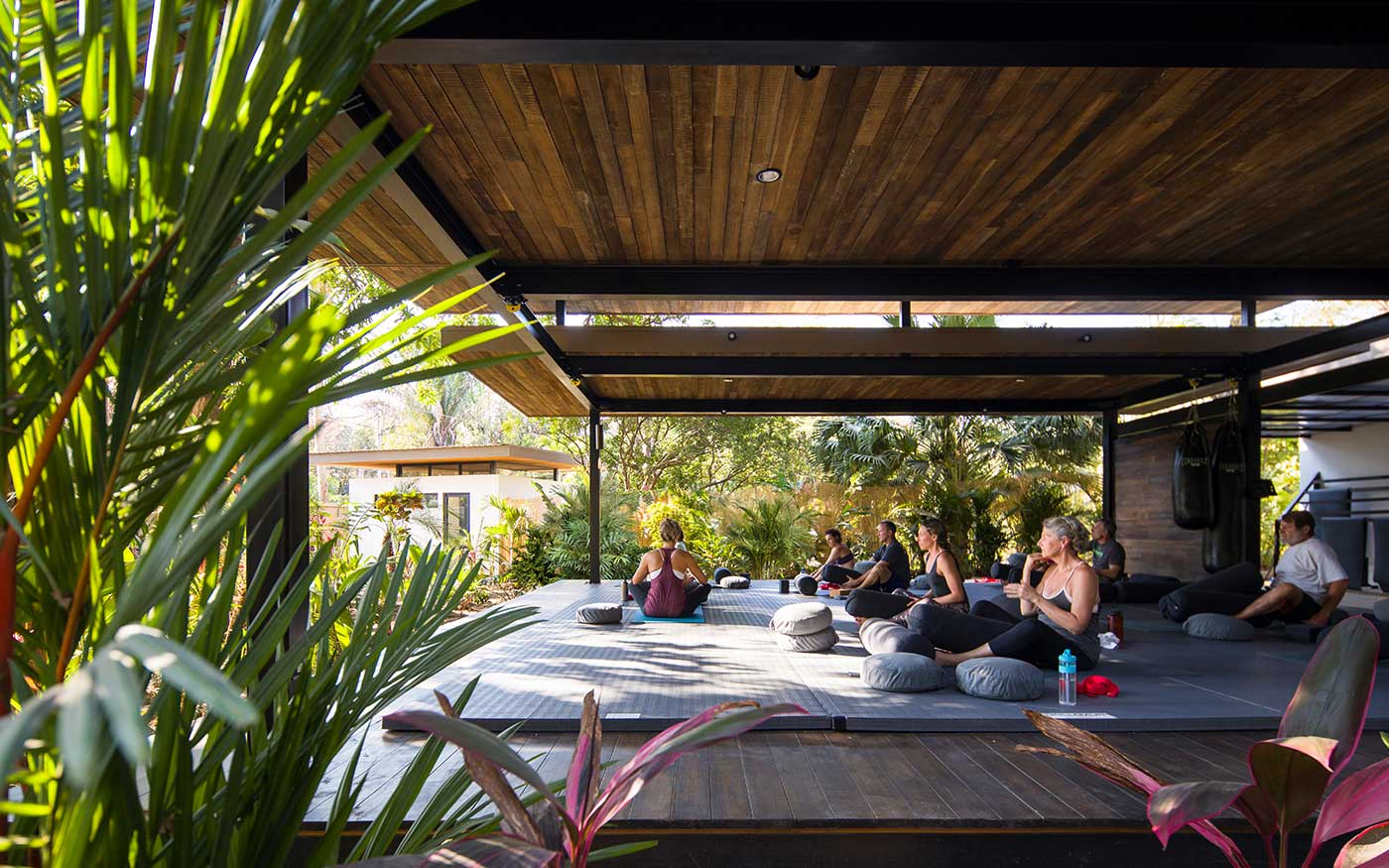 Nalu
Nalu means 'wave' in hawaiian, as a way of going with the flow, which speaks a lot about their philosophy. Crossing a gorgeous wooden door, there is a modern open air studio encompassed by a garden. There you'll find a full schedule of fitness and yoga lessons for a balanced lifestyle From ashtanga, hatha, vinyasa, to Muay thai, boxing or surfers conditioning. There's kids and teens lessons too, like karate or gymnastics. It provides all the equipment you may need. Besides all that, it hosts retreats and workshops.
If your main goal is to improve your yoga practice with a profound experience, then this yoga retreats might be for you: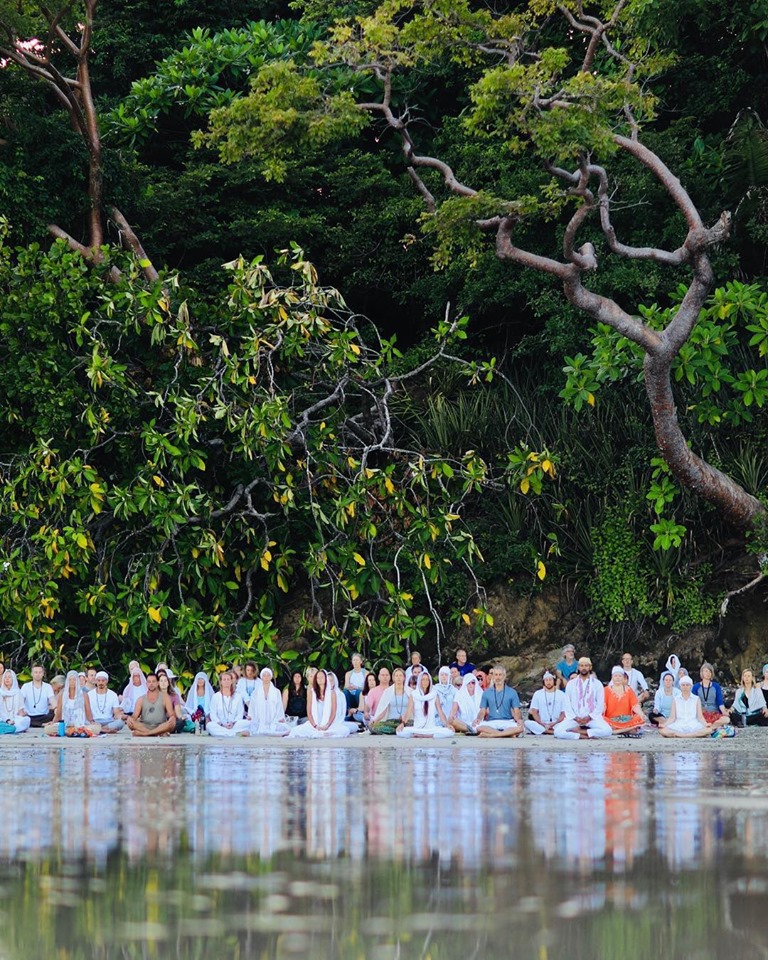 Blue Spirit
Yoga, meditation and other practices for spiritual growth and overall wellness are the heart of Blue Spirit. This world class retreat center offers various workshops, retreats and teacher trainings. Four yoga studios provide all you need, from a large hall with full audiovisual equipment, an open air studio immersed in nature, or glass walls with exceptional views. Overlooking the ocean, the Blue Spirit has a jungle trail to the beach so you can connect with the surroundings. All year long, there are internationally-known teachers, sages, wellness writers and experts.
Jade Nosara
Imagine a luxurious Boutique Retreat in Nosara, located in the jungle in the most beautiful cove on the Pacific Ocean with a pool to die for. Imagine not needing a car, witnessing the most beautiful sunsets, being surrounded by tropical flowers and exotic plants, enjoying top-notch cuisine and world class adventures….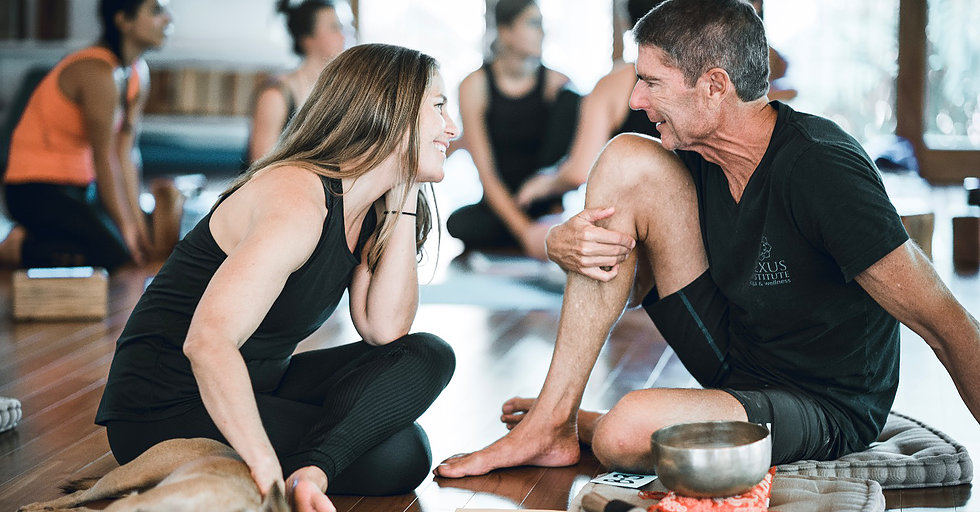 Nexus Institute
A safe, sacred and nurturing environment to get your 200-hour and 300-hour yoga teacher training certifications and yoga continuing education. Nexus focuses on allowing the participants to be part of the group, but cultivating and expressing their particular yoga and teaching techniques. All of the instructors are certified at the 500-hour level with Yoga Alliance and many have 1000-hour Master Educator designation. Nexus consists of a private residence, Casa Nexus, located a few steps from the beach. It has a spacious yoga studio, two kitchens, a library, air conditioned private and shared rooms, and salt water pool. You have the chance to stay in Casa Nexus or nearby hostels, airbnb, hotels and vacation rentals.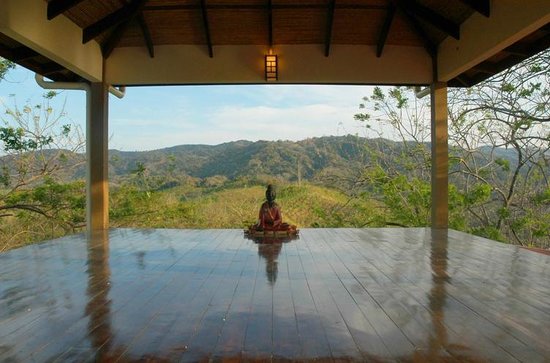 AHKí
Located on the outskirts of Nosara, AHKí was built specifically according to the ancient science of Vastu Shastra, "the yoga of space", invoking peace, wellness and harmony. It hosts yoga and other wellness retreats. The beautiful open air studio overlooks the ocean and mountains, with planetary gemstones intentionally installed. The retreat center has comfortable guest rooms and personalized service, a library, infinity pool, spa, and three meals suited to your individual dietary needs served on an open air dining room with a lovely view.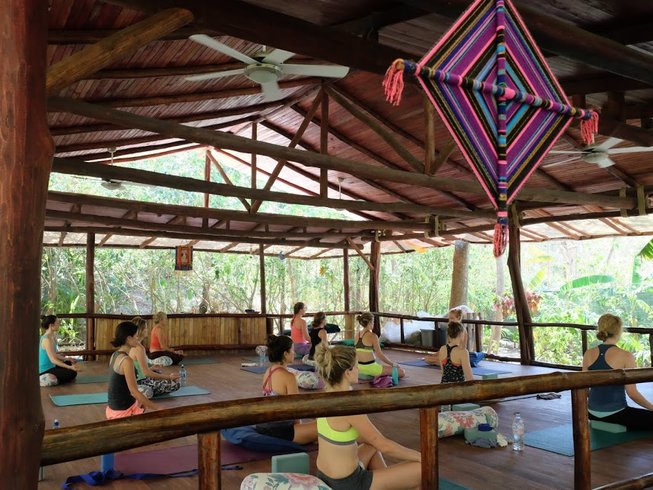 Nosara B&B Retreat
Located in walking distance to the beach in Playa Pelada, this eco friendly retreat center is surrounded by a verdant forest and gardens. They offer daily yoga classes, cleansing and nutritional counseling, ceremonies, temascal, in house massages and spa services and any other activity that your group wants. There's a nursery for local plants and organic products, which they use for the food they serve. Full meal plans can be adapted to your participants individual needs. Every room has a private bathroom, fans, some have a kitchen and a terrace or balcony. You can also rent private villas.