Top things to do with kids
Without any doubt, the beach is the best spot for a family vacation with kids. The beaches in Nosara are surrounded by jungle as they're part of the Ostional Wildlife Refuge, so there's all kinds of flora and fauna for your kids to learn and have fun. Because Nosara is known as a family destination, there are many activities you can do as a family that all will enjoy. And because you deserve a break too, some time for yourself without the kids, there are camps and a service of nannies.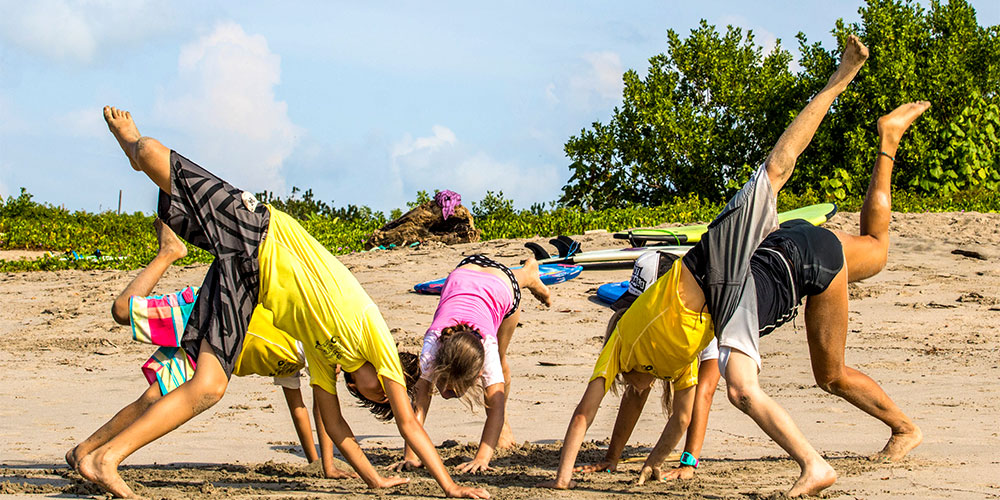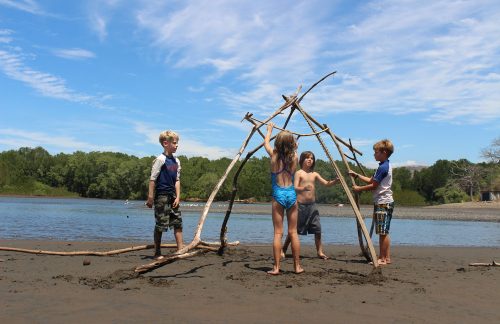 Nosara Day Camp
Let your kids connect with the environment, culture and community of Nosara. At Nosara Day Camp, they can explore and learn while making new friends and unbelievable experiences. They'll visit local farms, snorkel in the tide pools, take the most fun Spanish lessons, yoga, beach time, mini-golf, learn about sustainability, the importance of sea conservation and safety in the tropical forest, giving back to the community, and much more. All the counselors are bilingual, CRP and First Aid trained, and there's a ratio of max 4 kids per counselor. Apt for kids 5 to 15 years old, from 8am to 1pm, and optional extra time until 4pm. The camp offers a Family Spanish and Culture Program with the Nosara Spanish institute, with Spanish for the parents and teens older than 15 while the youngest enjoy the Day Camp.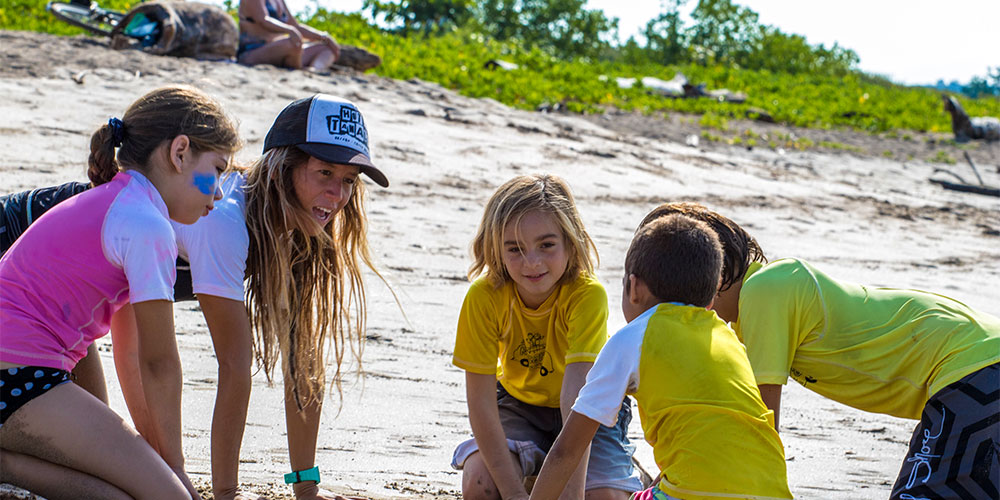 Nosara Kids Camp
The Nosara Kids Camp offers an amazing life experience for kids from 5 to 12 years old. Every morning they get the most fun surf lessons and after surfing, they do different activities such as yoga, skateboarding, climbing, cooking, arts, spanish and more. The camp teaches kids not only surfing, but ocean safety, love sports, nature and giving back, in a safe, caring and fun environment. The counselors are bilingual, certified in first aid and CPR, and the certified surf instructor is also a lifeguard. They offer the most fun private surf lessons for kids and on Saturdays there's a Surf Sisters club for girls. It goes from 8am to 12pm.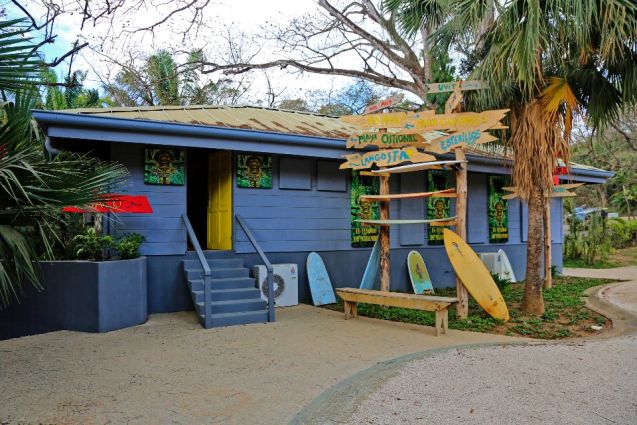 Nosara Escape
A great family activity as both kids and adults love it. Nosara Escape is an escape the room challenge, but Nosara style. One room is surf-themed and the other about a true Costa Rican astronaut. Great for team bonding, kids and teens birthdays or just a fun challenge for the family. Your group has to find clues, solve puzzles, and escape the room before the time runs out. It is safe and even the youngest can participate by finding the hidden items. The adventure is suited for all ages, kids under 5 years old must enter with adults.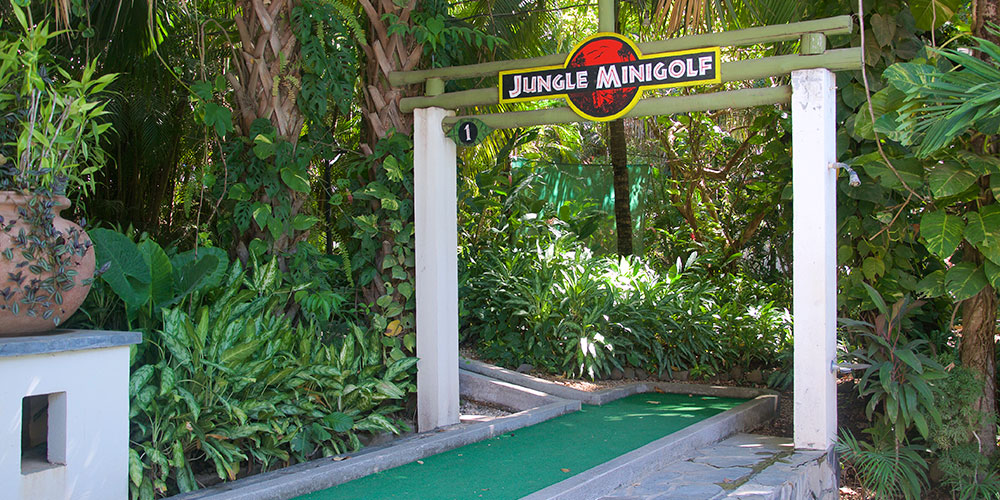 Jungle Mini Golf
This 18 holes mini golf is surrounded by a lush garden with tall trees, colorful local plants, monkeys, red squirrels and iguanas. A wonderful experience for the whole family with creative obstacles like the volcano hole. It is perfect for all ages, and after the game you can enjoy the pool, playground, basketball field and mouth-watering pastries and drinks at Café de París, where the mini golf is located.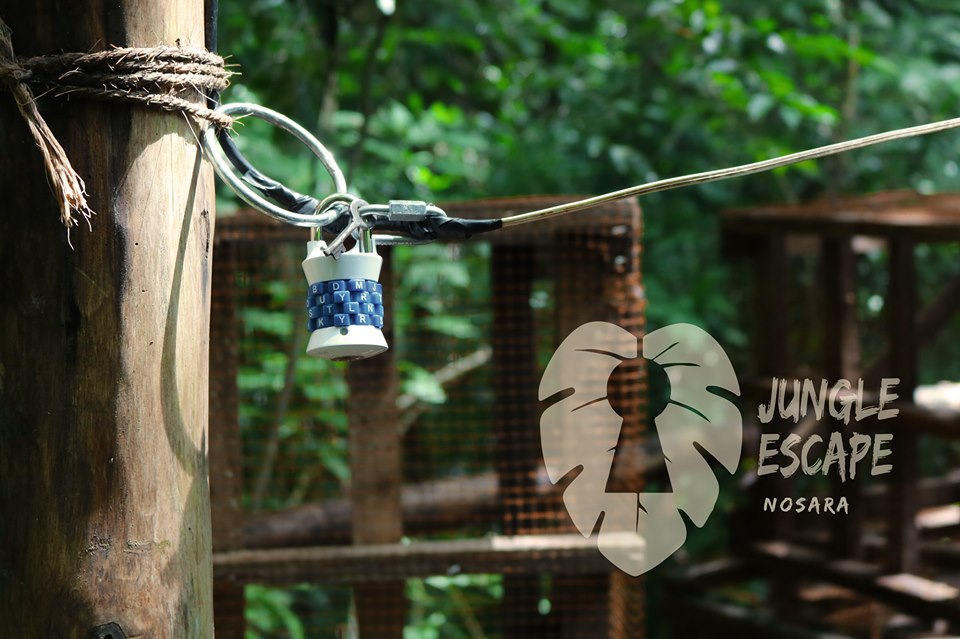 Jungle Escape
With Jungle Escape you'll actually be in the jungle in a game similar to a Escape the Room. You and your group have to help the locals catch some smugglers, so you'll have to go to their camp in the middle of the forest and search for evidence before they catch you. This game is suited for families, teens and kids, and doesn't require any particular skills, just a desire for fun and adventure. It is a safe game and a person in charge will always be near to assist you or your kids.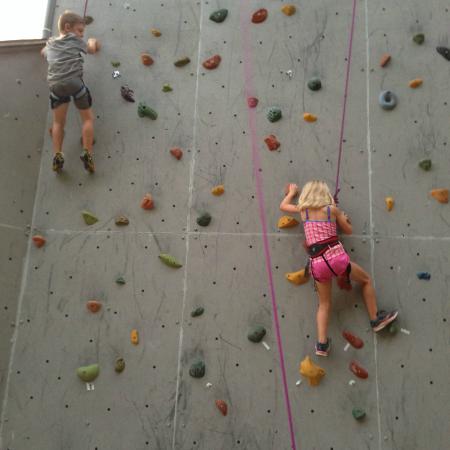 Climb Nosara
Climb Nosara is a unique rock climbing experience for all the family. Climb a free standing tower located in the middle of the jungle. This is a safe experience where the kids are learning routines for safe climbing as well as developing their confidence with newfound skills and courage. Steve, the owner and teacher, is patient and encouraging, and everything necessary is provided. It can be for individuals or groups for all levels, we recommend to schedule before showing up.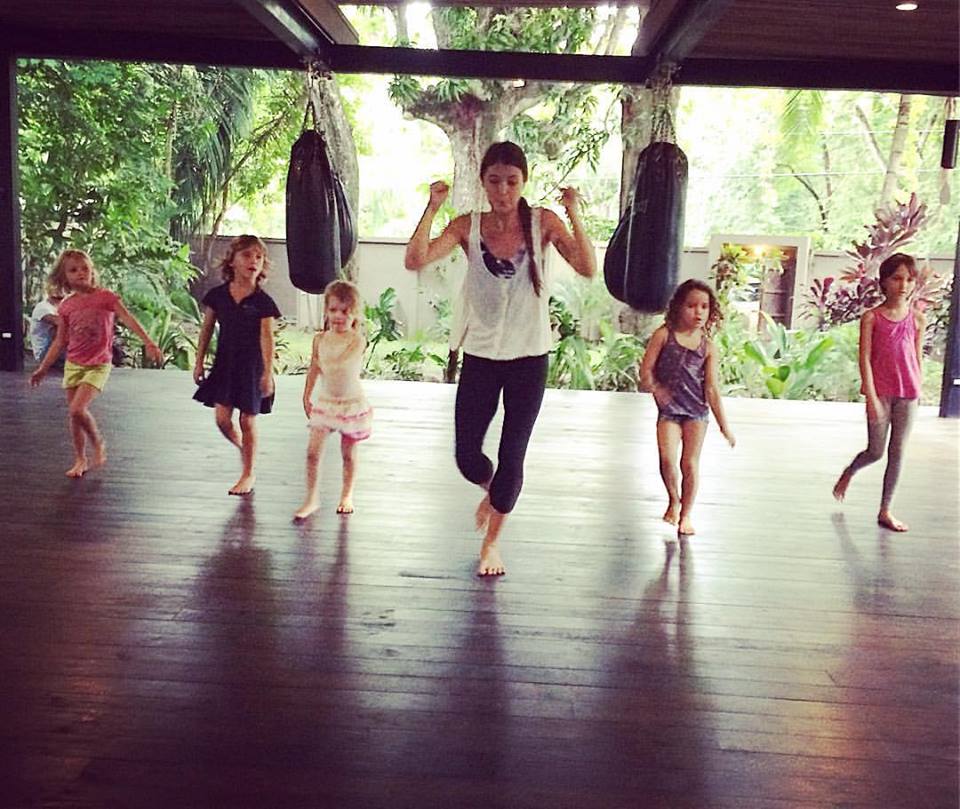 Nalu's classes for kids
Nalu is a studio that has a selection of fitness and wellness practices. You can check the schedule as it varies a little every month, but usually you can find classes for kids from 4 years old to teens, like Muay Thai, karate, gymnastics, movenplay, and more. They also offer private lessons.
Nosara Nannies
Nosara Nannies provides a service of local, experienced nannies for children of all ages. So if you want to enjoy some free time during your vacation but knowing that your children are in safe hands, Nosara Nannies is the best way to go. All of their nannies are certified professionals and most of them speak english too. The kids can do activities like arts and crafts, swimming, jungle trail hikes, beach time, and time spent playing with other local children, giving them the liberty to enjoy themselves in their own nature. In-home and overnight care is also available, as well as baby equipment rental.